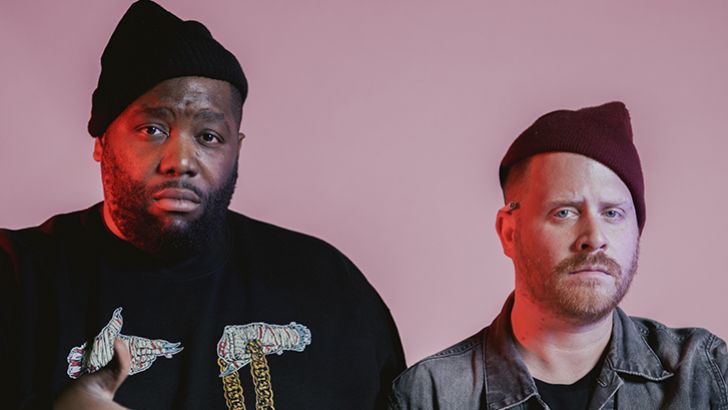 Hip-hop power duo El-P and Killer Mike, best known as Run the Jewels, have released a new song in response to last night's sickening election results. The song is called "2100" and features the two rappers speaking on the topic of hope and yearning for a better tomorrow. Singer Boots is on the hook.
On "2100," El-P and Killer Mike take their turns rapping over a dreary beat on the state of America.  El-P raps about refusing to resort to violence or playing the role as political fodder. Boots breaks the song with a beautiful hook and melody over the beat's haunting guitar loop. It's a looming song that grasps the feelings we all have for today. But thankfully, Mike has a solution to get through your daily struggle: "Make love, smoke kush, fight, or laugh hard, and live long."
El-P released a statement on the track:
for our friends. for our family. for everyone who is hurting or scared right now. here is a song we wrote months ago. we werent planning on releasing it yet but… well it feels right, now. it's about fear and it's about love and it's about wanting more for all of us. it's called "2100". we hope it finds you well.
It's not sure if the song was intended for the upcoming Run the Jewels 3 record, but its release was definitely needed. Listen to "2100" down below.