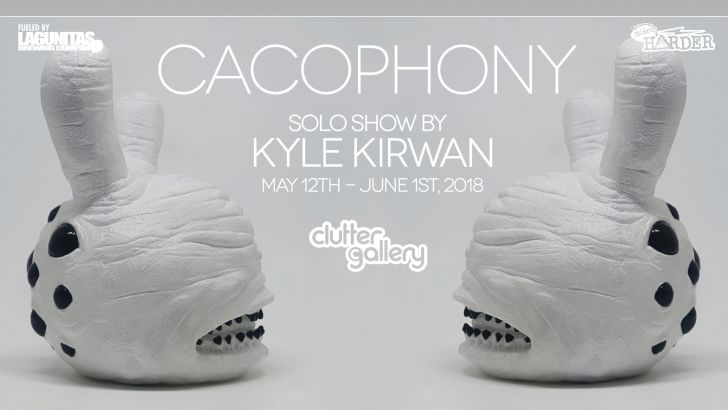 The Clutter Gallery is proud to present an amazing solo exhibition by resin casting, art wonderer, Kyle Kirwan!
Kirwan previously lived in New York City for over a decade before hitting the road in 2015 with his love and his art, in their RV (fondly named Sandwich). Traveling full-time, creating art amidst amazing backdrops and narrowly escaping site-specific hazards, he has been prolifically taking the art toy scene by storm. We are extremely happy to say he will be making his return to New York with this celebration show at the Clutter Gallery!
The opening reception will be free to the public and take place on May 12th, from 6-9pm, at Clutter Gallery in Beacon, NY. Kyle will be in attendance! 
Free beer provided by our friends at Lagunitas and Mike's Hard Lemonade, PLUS amazing Gluten-free treats from North Brooklyn Eats!! 
Sales will be first offered to our Preview list subscribers. An email will be sent out on Saturday the 12th, at 12 (noon) est, with a link to preview and purchase. To sign up to the list please follow this link:
http://www.cluttermagazine.com/about/gallery-preview-list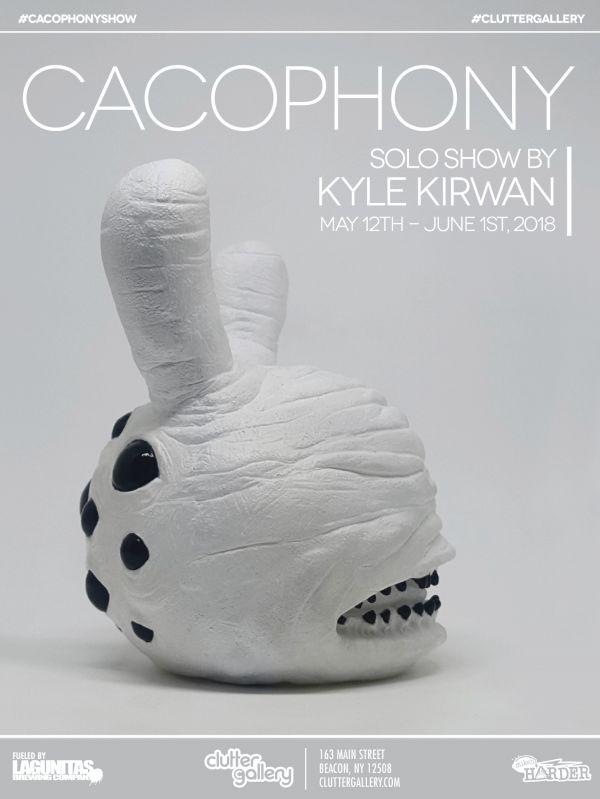 Similar posts
Monday, September 3, 2018 - 10:02pm

The Clutter Gallery is proud to present an amazing solo spectacular from artist duo, Horrible Adorables! 

Monday, September 3, 2018 - 9:50pm

From the farthest reaches of Outer Space, beyond the Gum Gum Galaxy and the Nougat Nebula, lies a planet of Magical Sparkle Glitter. Once a year the inhabitants of the tinsel covered shiny wonder that is Planet Rainbow Sparkle invade the Clutter Gallery.