Posted by
Geoff
May 25, 2007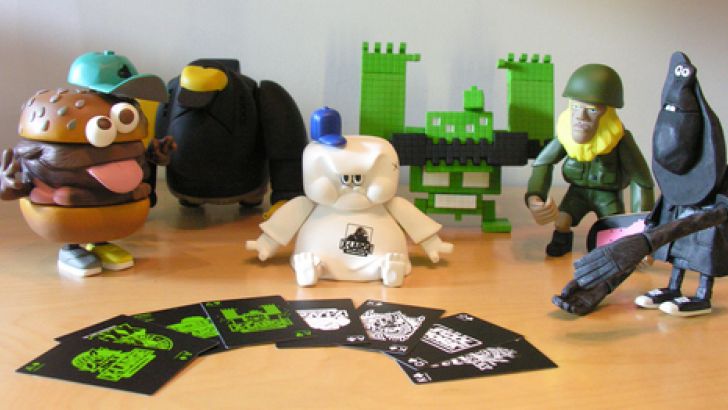 The Godfather of Vinyl has been a bit quiet of late, doing more commercial cross over projects and continuing the Mr Shoe tour. The latest collab is with X-Large clothing in LA and includes tees and 6 new figs retailing at $120.
We seem to have a McDonalds 'Happy' Meal character, aGorilla (makes sense as that's the X-Large logo), what looks like a melted Mr Stay Puft fig from Ghostbusters, some Lego/Sticklebricks in the shape of an 8-bit space invader, a retarded GI Joe and an urban version of a Stoppit and Tidyup character wearing some Converse.
Disappointing. Very disappointing.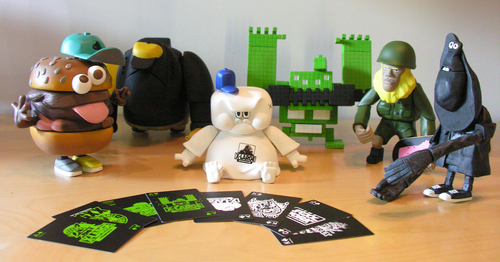 Similar posts
Tuesday, September 4, 2012 - 12:59pm

Check out the 'Hong Kong Fight' Foosball Table. I love this thing.

Thursday, August 16, 2012 - 5:41pm

The "Pop Life Exhibition" is a partnering of BAIT, Crown Dynasty, MINDstyle and Funko, a three day inst