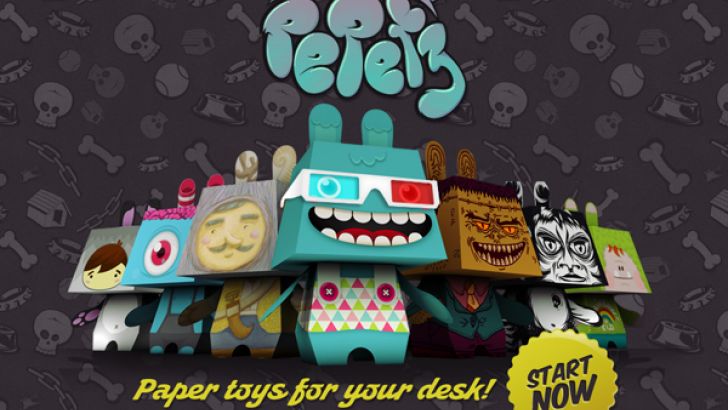 One of my favorite maxisms is, "the whole is greater than the sum of its parts." The Pepetz paper toy project is a perfect example of such wisdom. Based upon a very simple design, they've offered up a blank canvas for your vision and a place to showcase it. There are no rules, however you see fit to get your creativity onto the template is cool with them. 
And it keeps getting better. Currently there are 76 different designs available for download from a variety of artists and paper toy enthusiasts. Pick your favorites, grab them all, or try your hand at adding to the collective. HERE.
Similar posts
Thursday, March 27, 2014 - 2:06pm

My intro to Nick Knite came in the form of two very loveable monsters, Evil Icy and Tongue Toastie.

Friday, March 22, 2013 - 1:41pm

Congratulations to Reid Harris Cooper and TJKernan on winning their very own Foldable.Me's from the Clutter x Foldable.Me Giveaway!! Check out images of their foldables below!!