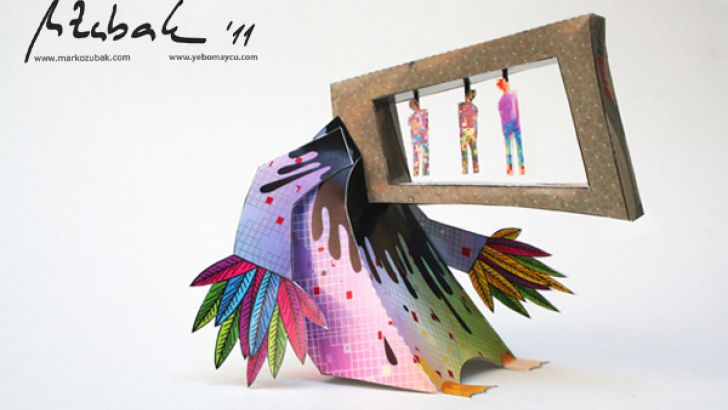 To paraphrase from James Brown of course... but it still applies. Marko Zubak continues to churn out beautiful, viable paper. If this post seems like a bit of dejavu, well... This time it's to let you know Marko has released an exclusive for the art blog Be Creative of Die. A mandate by the way, we'd all be well advised to adhere to. There's also a pretty cool interview with Marko [in Spanish]. You can find it all, including the link to the free template, HERE.
The interview doesn't really cover any new ground, but is well worth a look if only to see some of the killer presentations of Marko's work, as well as a link ot a stop-motion piece he did featuring his celebrated ye-Bot toy.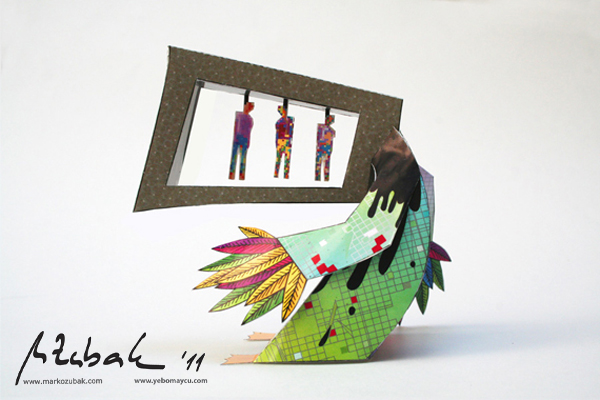 Similar posts
Thursday, March 27, 2014 - 2:06pm

My intro to Nick Knite came in the form of two very loveable monsters, Evil Icy and Tongue Toastie.

Friday, March 22, 2013 - 1:41pm

Congratulations to Reid Harris Cooper and TJKernan on winning their very own Foldable.Me's from the Clutter x Foldable.Me Giveaway!! Check out images of their foldables below!!