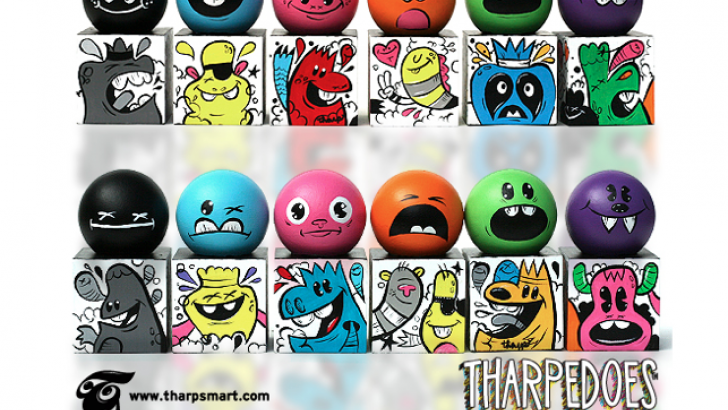 Illustrator Jason Tharp has released a limited series of hand-painted wooden pieces in a new line called Tharpedoes, which are available via his webstore. Each of the six initial Tharpedoes designs features a 2x2-inch block topped with a 2-inch ball on top, with each base adorned with a continuous doodle across all four asides, plus a uniquely colored topper. All six are signed both on the bottom and within the artwork on the base.
Tharp didn't note how many of each design are available, though all six are still currently for sale in his webstore for $45 apiece, where you can catch larger images of all six.
Similar posts
Friday, February 26, 2016 - 5:00pm

Rock and Pebble, a sub-brand of Mr. Printables, makes adorable wooden houses, building blocks, and other toys for kids. But some of their pieces are so cute that I wouldn't blame an adult designer toy fan for grabbing some of them.