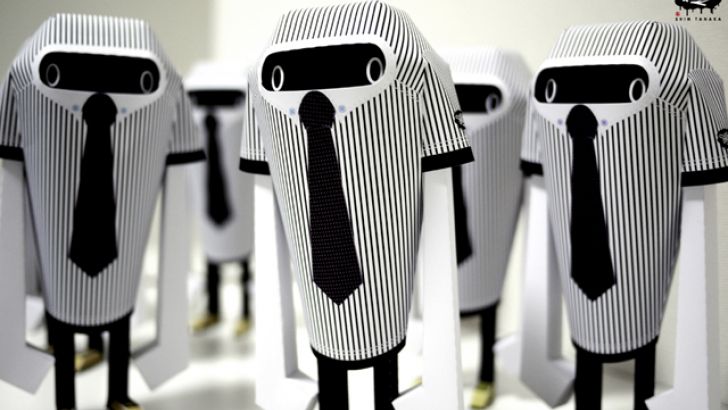 There was a moment in time a few months ago when Shin "released" four of his Br. bears in such quick succession that the first three became "available" and then "retired" in the blink of an eye. Fate being what it its, they were some of the cooler models in this very sweet series he's put together over the last calendar year. But that's all he's released to his faithful horde of fervent admirers.
Which is wy I find myself obsessively checking his site to see if I'm missing anything. Which means I see the above image on the average of 80 times in a given day. Give or take. Which also means I'm being reminded of all the other killer sh*t Shin is conjuring up in that magical noggin of his that he isn't releasing.
Take this for example. I found this on his Facebook page. What the...? If he isn't releasing these, what in the world is he doing with them? Other than torturing us with golden fruits we'll never taste. Oh well, I wonder if he's released a new bear...
Similar posts
Thursday, March 27, 2014 - 2:06pm

My intro to Nick Knite came in the form of two very loveable monsters, Evil Icy and Tongue Toastie.

Friday, March 22, 2013 - 1:41pm

Congratulations to Reid Harris Cooper and TJKernan on winning their very own Foldable.Me's from the Clutter x Foldable.Me Giveaway!! Check out images of their foldables below!!