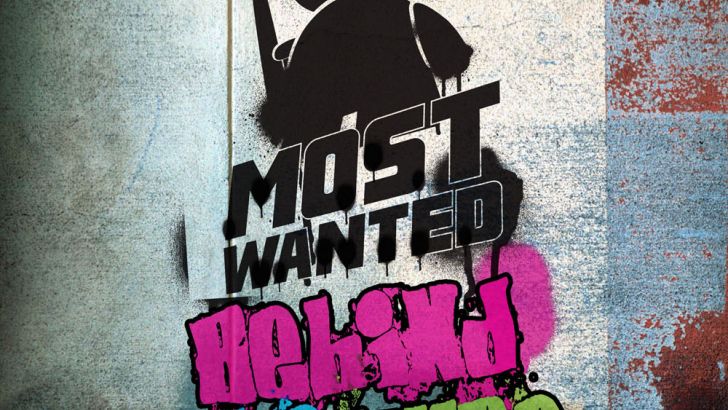 In the customizing world, the term "Most Wanted" makes most people think of one thing: the Most Wanted blind boxed custom Dunny series. Born on the Kidrobot message boards, the project was the brainchild of Tim Munz, Igor Ventura, and Manny Rivas, who conceived of a set of customized figures by some of the most talked about artists on the Kidrobot boards in one blind boxed collection. Released in 2009, Most Wanted Series 1 comprised of a limited run of custom Dunny figures and was an instant success, gaining a lot of positive reviews on not only the quality of the pieces but the professionalism and joy with which it was put together. Early last year saw the release of Most Wanted Series 2, which was received with similar demand and satisfaction. And now the team are preparing for the Series 3 release, but they have something else up their sleeves as well: the "Most Wanted: Behind The Hype" custom toy gallery show.
Set to open on May 11th at 6:30PM, with the reception lasting until 9:30PM, and running through June 10th at the 1AM Gallery (1000 Howard St., San Francisco, CA 94103), this exhibit will be a veritable who's who of the "younger crowd" of customizers you've surely noticed over the last couple of years: RunDMB, Tim Munz, Ryan the Wheelbarrow, Ardabus Rubber, JC Rivera, Grimsheep, Nikejerk, Artmymind, Gomi, Rsinart, Lickyourelbow, Pause, Chauskoskis, Uncle,Ian Ziobrowski, Matucha, Dr Befa, Chica Terremoto, Igor Ventura, Sergio Mancini, Luihz Unreal, Nevercrew, Hugh Rose, Carson Catlin, ClarkR, Muffinman, Lily Black, Me Smithy, Bubo, and Chris Moore.
The show will primarily feature new works by these amazing artists, but — in some cases — there will be a selection of their older, more classic pieces as well. All the customs that are for sale will be simultaneously available in the gallery's online web shop, so those of us unable to attend have just as much chance to purchase a piece as someone present for the opening.
Similar posts
Friday, May 12, 2017 - 9:41am

Clutter Gallery is proud to announce It Sees All, a solo show by Yu Maeda!!