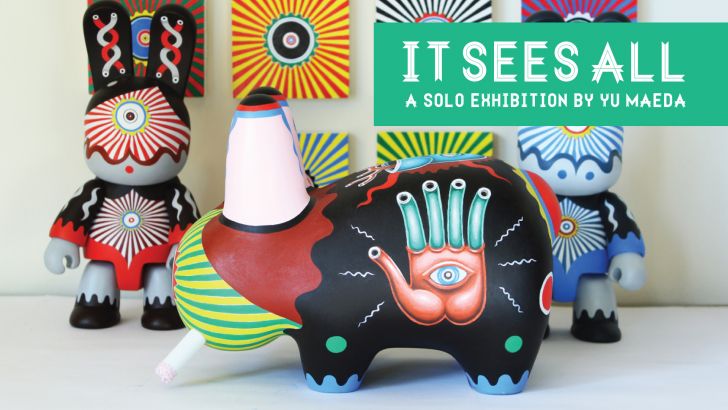 Clutter Gallery is proud to announce It Sees All, a solo show by Yu Maeda!!
Presented on the brick, the opening reception will be free to the public and take place on Saturday, May 13th from 6-9pm. Works will be available to purchase and will remain on display until June 2nd, 2017.

This show will feature custom toys and original paintings from the Japanese-born artist.
​
For those interested in buying pieces but unable to attend the show, they can join the Clutter Gallery Preview List, which allows members to purchase items for a limited time prior to the opening reception at https://shop.cluttermagazine.com/gallery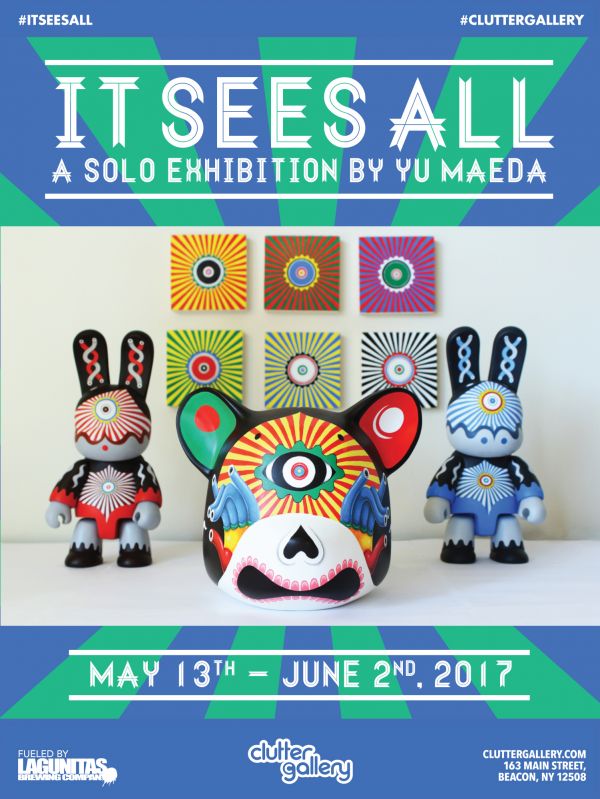 Similar posts
Monday, September 3, 2018 - 10:02pm

The Clutter Gallery is proud to present an amazing solo spectacular from artist duo, Horrible Adorables! 

Monday, September 3, 2018 - 9:50pm

From the farthest reaches of Outer Space, beyond the Gum Gum Galaxy and the Nougat Nebula, lies a planet of Magical Sparkle Glitter. Once a year the inhabitants of the tinsel covered shiny wonder that is Planet Rainbow Sparkle invade the Clutter Gallery.