Posted by
Erica
April 02, 2012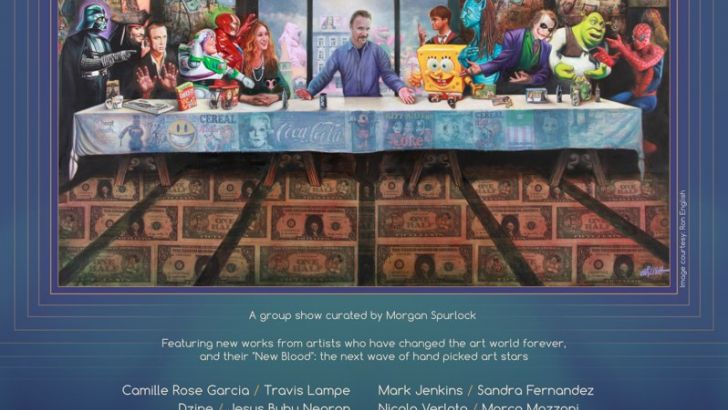 Thinkspace Art Gallery is hosting an exhibition titled "New Blood". This production has been curated by Morgan Spurlock best known for being responsible for the documentary film Super Size Me. . New Blood showcases artists that Spurlock feels have changed the art world forever and has in turn given each of them the chance to invite a protégé of their choice to profile alongside their own work in this very special exhibit.
Top name talents have hand picked their favorite up-and-comers.  Camille Rose Garcia & Travis Lampe, The Date Farmers & Albert Reyes, Dzine & Jesus Bubu Negron, Elizabeth McGrath & Morgan Slade, Gary Baseman & Jess Dickenson, Gary Taxali & Adrian Forrow, Jonanthan Yeo & Charlie Gouldsborough, Mark Jenkins & Sandra Fernandez, Nicola Verlato & Marco Mazzoni, Ron English & Kid Zoom, Saber & ZES, Shepard Fairey & Nicholas Bowers, and Tim Biskup & Patrick Hruby. This is an amazing line-up!
Similar posts
Thursday, May 19, 2016 - 3:02pm

Don't let the name of this little guy scare you-Bugbite by Chris Ryniak is just looking for a new home!

Wednesday, May 11, 2016 - 7:14pm

If you're just a bit superstitious (or have a fear of serial killers sporting hockey masks), you might be dreading this Friday.