Posted by
Nick
May 11, 2012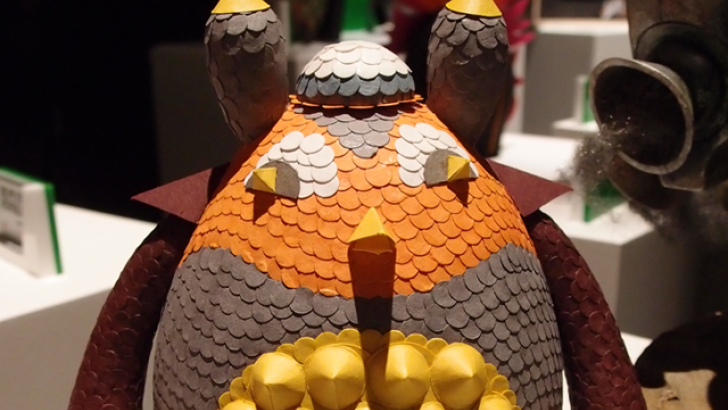 Ok sorry this took me so long to post up Part 2 of this coverage, i had a lot of photos to wade through. So as part of the now pretty much legendary Dudebox launch last night there was a sizable custom show from a bunch of artists you know, and probably more artists you don't know yet.
Check out the pics of customs from the likes of Fadeworks, Alittlestranger, Felt Mistress, Celi Lee, RYCA, Fakir, Okkle, Dolly Oblong, Dan Leo, Chauskoskis, Sergio Mancini, Bunka, Conzo, FarkFK, Hicks, Dust, Squink, 2Much, Tharp and more... oh yeah and me (SourBones)
The standard was very very high, and personally i was left feeling like i shoulda put alot more work in on my custom, but it did look alot shinyer than everyones elses, and I was happy enough with that LOL. Have to say my favorite designs on the night were from artists i've not seen doing customs before, but Tharps clown design was a standout design and colorscheme and Celi Lees 'Dude' was covered in miniscule paper discs and made for a stunning looking custom.
The customs were a little out in the open for my liking but there was plenty of staff around at all times and for the early part of the evening the customs seemed to be surrounded by old dudes in suits manhandling the customs like they were at a ToyFair. All in all, if the custom show hadn't have been just one piece of the Dudebox Launch it would have still made for a very creditable show.
The customs will be available soon from the Dudebox webstore. Pt 3 on its way later!
Similar posts
Friday, May 12, 2017 - 9:41am

Clutter Gallery is proud to announce It Sees All, a solo show by Yu Maeda!!

Friday, July 29, 2016 - 12:31pm

We hadn't heard from Chauskoskis in a few months, but he's back with an awesome custom Dunny. Using a ton of custom molding, he's recreated Madlib's alter ego, Quasimoto, in short and stout form. This is particular cool due to its connection with Kidrobot.