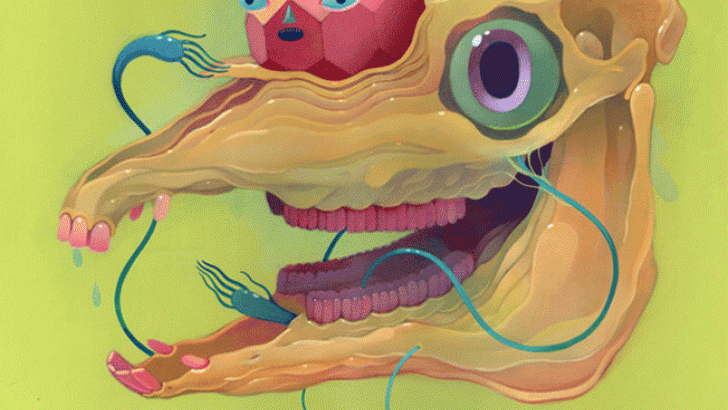 Charlie Immer paints sugary sweet, grotesque, and macabre images of skulls, skeletons & entrails. Some of his skulls look like they are dripping in syrup and bubble gum. A juxtaposition of sweet and sour, Immer's paintings will leave you wondering "what the hell am I looking at?". 
Check out Charlie Immer's website for more of these amazing images. 
Similar posts
Wednesday, September 28, 2016 - 1:59pm

These glass sculptures are far more interesting than that shitty Crystal Skulls movie.

Monday, August 22, 2016 - 1:53pm

As a rock climber, painter, photographer, filmmaker, and The North Face athlete, Renan Ozturk is a true renaissance man.