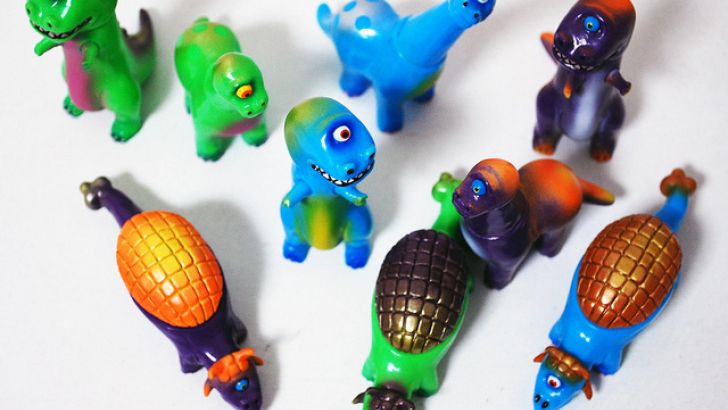 RAMPAGE has updated their webstore with the addition of 12 new items including new packages of Cyclops Dinos Sofubi. These little guys are around 3" tall/long and sold in packages of 3. The Cyclops Dinos have lots of articulated parts and they're fun to pose together or separately. 
Included in the batch of new items in RAMPAGE'S webstore are 3 painted Cyclops Dinos sets. The sets are available in blue, purple or green and they retail for $50 each. There also is a set of solid blue Cyclops Dinos available that retail for $40. Just to keep things extra-interesting, RAMPAGE has Single Dino Super Secret Lucky Bags for $13.13.  For $13.13 you'll get a mixed part or solid blank Dino or maybe the super-rare "Neon Metallic" Dogosaur.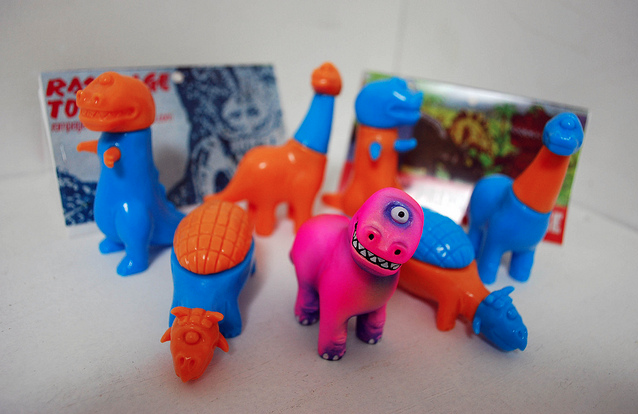 You can purchase all of these awesome little dudes at RAMPAGE'S webstore. 
Similar posts
Tuesday, June 23, 2020 - 4:01pm

Pulled in beautiful bright green Sofubi, the newest release of the Kaaarg is ready to hit your shelves!