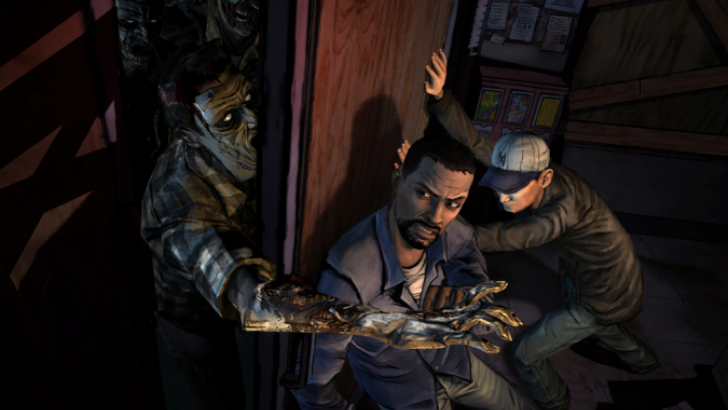 The Walking Dead: The Game has been an incredible smash for Telltale Games, delivering a gritty and gripping episodic adventure series in which the choices you make along the way guide the course of the quest and storyline. While licensed games rarely capture the essence of their source material, Walking Dead is the rare exception, and the comic-inspired title has been picked as Game of the Year by many publications in recent weeks.
Haven't had a chance to check out the five-episode first season? The first episode is now available as a free download on the Xbox Live Arcade on Xbox 360, letting players get the ball rolling on the storyline (additional episodes are $5 apiece). It's a limited time promotion, so be sure to grab it before the end of the year.
The Xbox 360 promotion joins the existing App Store one, as the universal iPhone/iPad version of the game is also currently free, and includes the full first episode. No word yet on whether other platforms will see a similar offer, though it's certainly worth the $5 to give it a try even if you can't snag a freebie.
Similar posts
Wednesday, February 3, 2016 - 11:37am

Trainers, it's been 20 years since Professor Oak gave us our first starter Pokémon.

Thursday, August 28, 2014 - 3:21pm

The fine folks at True Cast Studio will have their first release of "The Walking Dud" on August 31st @8pm CST.