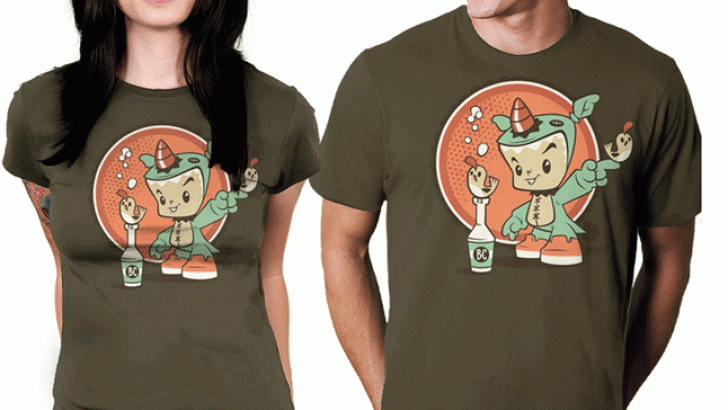 "Bitta Critta" by Scott Tolleson will be the next release by outsmART originals. Another cool design for outsmART! The cranky Bitta Critta has previously been available as an awesome plush and in giclee prints. He also was Scott Tolleson's first original vinyl toy. The "Bitta Critta" T-shirt by Scott Tolleson is available for pre-order from December 7th through December 17th exclusively at outsmART originals' website. They retail for $25 and are limited to 200 shirts. "Bitta Critta" T-shirts are available in a variety of sizes for both men and women. Get 'em while you can! 
Similar posts
Friday, January 13, 2017 - 9:24am

Scott Tolleson and Kidrobot have teamed together again-this time it's the Labbit platform that's getting the argyle treatment!

Wednesday, November 9, 2016 - 3:04pm

Last year, Takara made an amazing Transformer out of a pun, mashing up the big bad guy, Megatron, with Sega's 16-bit Mega Drive. And while it was nowhere near as punny, they followed it up with a Playstation-based Optimus Prime. But they stopped there.