Posted by
Erica
January 10, 2013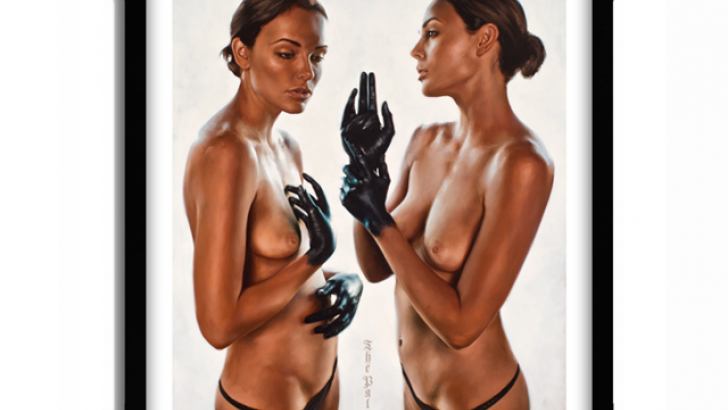 Back for his third RUN with 1xRun, Aaron Nagel presents one of his latest pieces "The Pale" from his recent solo show at New York City's Lyon's Weir Gallery. Aaron's first two RUNs The Calming and Signals sold out very quickly so be sure not to hesitate with this one. Read on as Aaron walks us through his latest piece and more... 
"I did the reference photo shoot for this piece in a friends house in the Hollywood Hills. These particular shots were taken in front of large floor to ceiling windows during the day, so the natural light provided a pretty harsh backlight on the model. The combination of relatively cool natural light with the warmer light from my strobes is what attracted me to these two particular poses. This piece took me a lot longer than usual -- maybe a month or so -- mostly due to my having never painted this type of lighting before, and the amount and variety of color created by the light on the figure." - Aaron Nagel 


This RUN comes signed, numbered and with a Certificate of Authenticity from Aaron Nagel and 1xRUN.
Similar posts
Thursday, March 21, 2013 - 3:15pm

1XRUN has a fantastic new print available from Scarygirl artist Nathan Jurevicius.

Monday, December 10, 2012 - 1:59pm

1xRUN has announced it's newest exclusive, Beau Stanton's "Reason Sl