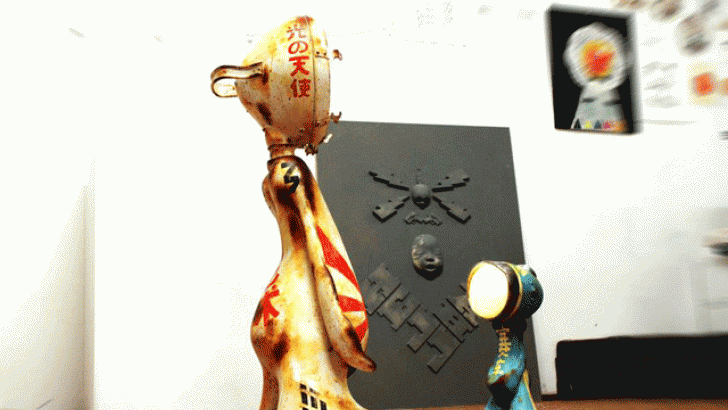 French artist Nanan's latest piece is called "The Badass". The 27" tall, fully hand painted, resin cast figure is half toy - half working lamp. Made from resin and old recycled head lamps, Nanan's toy/lamp hybrids would be a great addition to anyone's home or collection. I love these lamps! Check out more of Nanan's creations on his website and facebook page.
Similar posts
Thursday, October 17, 2019 - 10:23am

Yamaraja is the latest super detailed creation from the dark and twisted mind of American Gross.

Sunday, September 29, 2019 - 1:44am

From the twisted imagination of Japan's own Tokyo Jesus comes the Oni-Tayū (太夫) -  a high ranking Oiran with a dark secret.