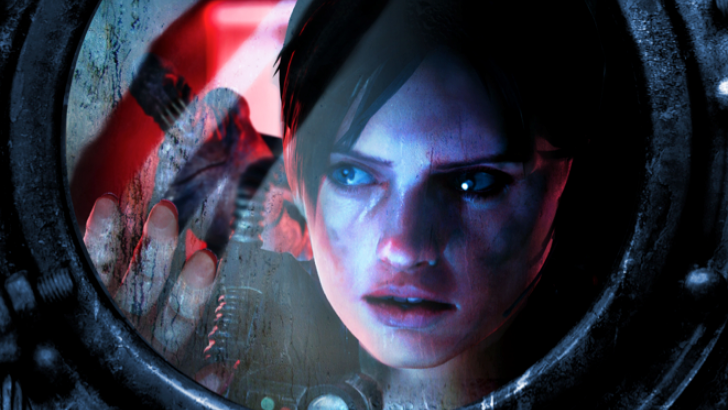 Following a well-received debut on Nintendo 3DS last spring, Resident Evil Revelations will arrive on console systems and PC this May. Slated for on-disc release for Xbox 360, PlayStation 3, Wii U, and Windows PC, the HD version of Revelations enhances the original handheld survival horror experience with upgraded visuals and online co-op play for the action-centric Raid Mode.
Revelations will launch in North America on May 21, with the PC and PlayStation 3 versions also available as downloads on day one, with the other platforms receiving digital versions later. In addition to gussied-up graphics, the $50 release also packs in a fresh enemy type, an additional harder difficult mode, and more Custom Parts for assembling your firearms.
The HD versions of Revelations will arrive just months after Resident Evil 6, though Revelations actually notched much better reviews on the whole when it hit Nintendo's handheld early last year, and should translate well to consoles considering its strong adherance to the formula of Resident Evil 4 & 5.
Similar posts
Wednesday, February 3, 2016 - 11:37am

Trainers, it's been 20 years since Professor Oak gave us our first starter Pokémon.

Tuesday, November 26, 2013 - 3:29pm

Klei Entertainment, the developers behind the hit video game Don't Starve, have teamed up with award-winning toy designer Erick Scarecrow to create not only a plush replica of one

Wednesday, June 12, 2013 - 5:51pm

The highlight of last years E3 was the yet to be released Watch Dogs from Ubisoft. This year Ubisoft did it again with Tom Clancy's: The Division, a post apocalyptic(ish) open world role play game where you roam a significantly different and terrifying New York City.