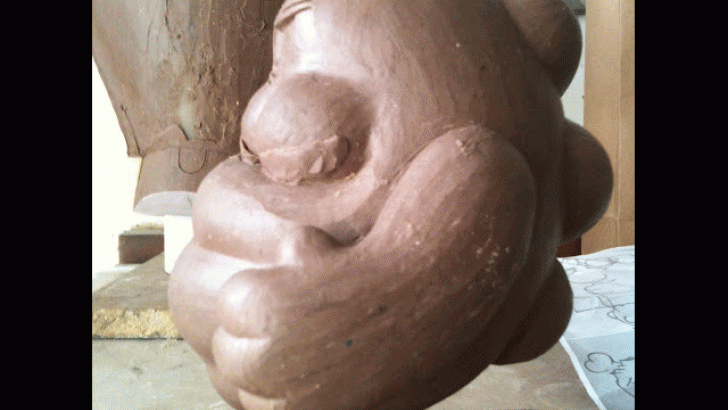 Indonesian artist BowoBaghaskara has sent us some photos of his upcoming "Uncle Bruno" figure. "Uncle Bruno" will be cast in resin and stand 7" tall. The prototype is complete and "Uncle Bruno" will be finished in a few days. So far "Uncle Bruno" looks pretty darn cool and I can't wait to see the finished product! 
Similar posts
Thursday, October 17, 2019 - 10:23am

Yamaraja is the latest super detailed creation from the dark and twisted mind of American Gross.

Sunday, September 29, 2019 - 1:44am

From the twisted imagination of Japan's own Tokyo Jesus comes the Oni-Tayū (太夫) -  a high ranking Oiran with a dark secret.