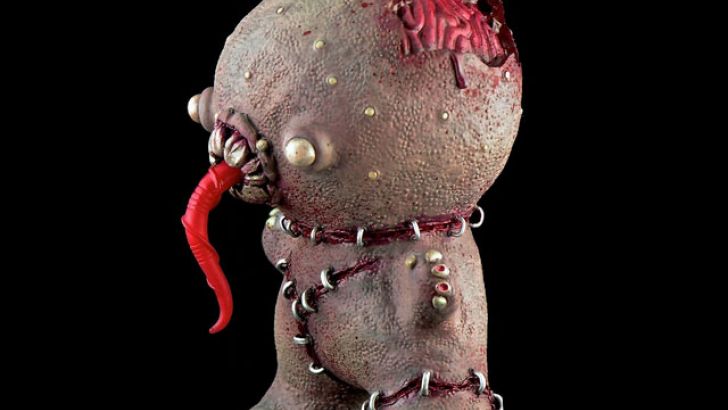 Jeremi Rimel of Miscreation Toys has taken on Plaseebo's Night Gamer and transformed the little monster into the Autopsy Night Gamer edition. Jeremi re-sculpted the Night Gamer in his trademark stitch & slice style and hand-painted them in 2 different colorways. The Autopsy Night Gamer edition is super limited to 5 pieces TOTAL with 2 available in green and 3 in the faded rose. Both will be available in the Plaseebo webshop for $200 plus shipping on Friday, February 22nd.  
Similar posts
Saturday, January 23, 2021 - 4:36pm

Clutter has teamed up with NY-based artist Kyle Kirwan to bring you a brand new designer toy platform, The Brick!

Wednesday, August 12, 2020 - 3:07pm

We are so excited to announce the first 3oz Canbot Blind Box Series!  A limited-edition toy mini-series launching through Kickstarter on Thursday, August 13th.