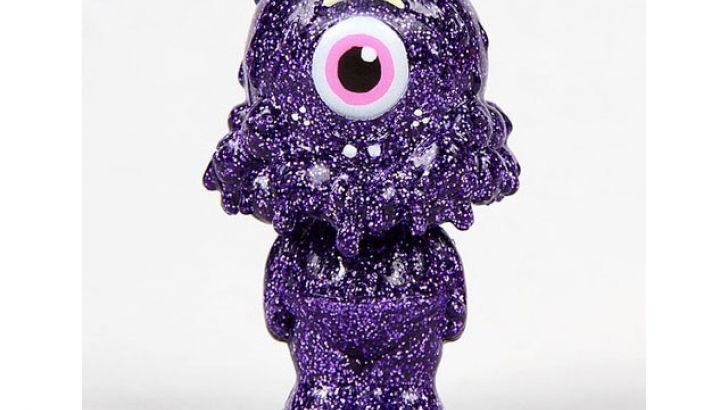 Healymade x Buff Monster are getting ready to drop Purple Glitter Sue tomorrow, February 22, at 10AM EST! Purple Glitter Sue is limited to just 10 pieces and will be available in Buff Monster's webshop tomorrow morning! The Purple Glitter looks amazing on Sue and makes her big pink eye pop. We haven't heard anything about pricing, so you'll have to check out this awesome piece tomorrow morning 10AM sharp! 
Buff Monster is also releasing new How to Be One of The Melty Misfits posters tomorrow, February 22ndm at 10 AM EST. These crazy full color posters measure 18"x 24" and retail for only $20 plus shipping. If you order this marvelously melty poster within the first 24 hours your poster will arrive signed. Both Purple Glitter Sue and How to be One of The Melty Misfits posters will be available at 10 AM EST in Buff Monster's webshop. 
Similar posts
Thursday, October 17, 2019 - 10:23am

Yamaraja is the latest super detailed creation from the dark and twisted mind of American Gross.

Sunday, September 29, 2019 - 1:44am

From the twisted imagination of Japan's own Tokyo Jesus comes the Oni-Tayū (太夫) -  a high ranking Oiran with a dark secret.