Posted by
Erica
February 12, 2013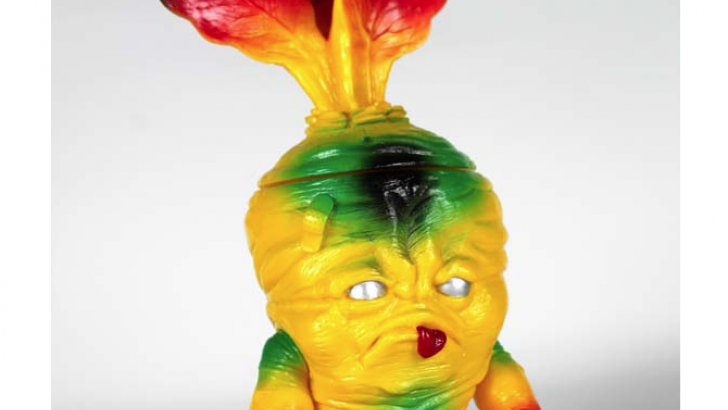 Friday, February 15th, Scott Tolleson will be releasing his latest painted colorway of the Deadbeet, "A Tokyo Strain". This version of the Deadbeet pays homage to the Tokyo colorway originally used by Bullmark back in the day. It's yellow vinyl with green, black, silver and orange sprays limited to a run of 20 pieces and will retail for $70 a piece. 
This is an online release so people wanting to purchase this beet monstrosity should head over to www.stolleart.com/store at 10 PST this Friday to pick one up.
Similar posts
Friday, January 13, 2017 - 9:24am

Scott Tolleson and Kidrobot have teamed together again-this time it's the Labbit platform that's getting the argyle treatment!

Friday, November 4, 2016 - 3:40pm

You probably don't need much convincing to go to DCON this year, but just in case you do, check out the preview for the Toy Within a Toy exhibition organized by Broke Piggy.