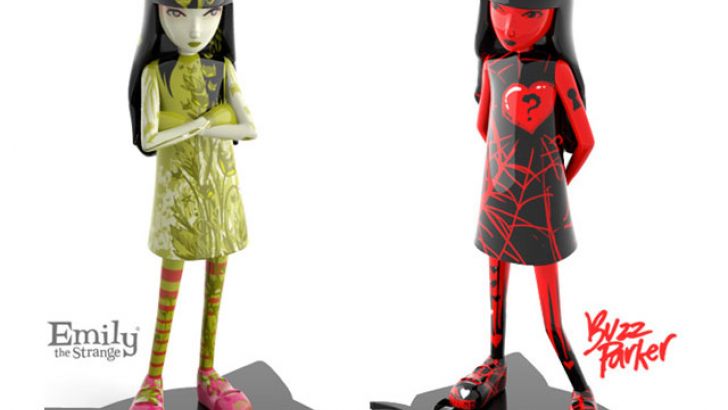 Maqet has released two new Emily the Strange figures by Buzz Parker. Gardener of Strange & Locked Away Heart stand 7" and are limited to just 100 pieces each.These amazing pieces are made of an eco-conscious material called Plastin that has the smooth, glossy look of porcelain. Both Gardener of Strange & Locked Away Heart are colorfully detailed and come with their own kitty-face shiny plastic stand. I really like the Emily series and both of these figures are a great addition to it.  Both figures retail for $65 and are available right here in Maqet's webstore. While you're in Maqet's webstore, keep in mind that they are running a special. Use the code 'Gardener' to receive $10 off any $50 purchase & 'Heart' for $25 off any $100 purchase! 
Similar posts
Saturday, January 23, 2021 - 4:36pm

Clutter has teamed up with NY-based artist Kyle Kirwan to bring you a brand new designer toy platform, The Brick!

Wednesday, November 25, 2020 - 5:10pm

Meet the latest member of the Canbot family!  One Formula Canbot by Sket One! The OG legend Sket One has teamed up with Czee13 & Clutter to bring you a killer series of Canz that are Classics.