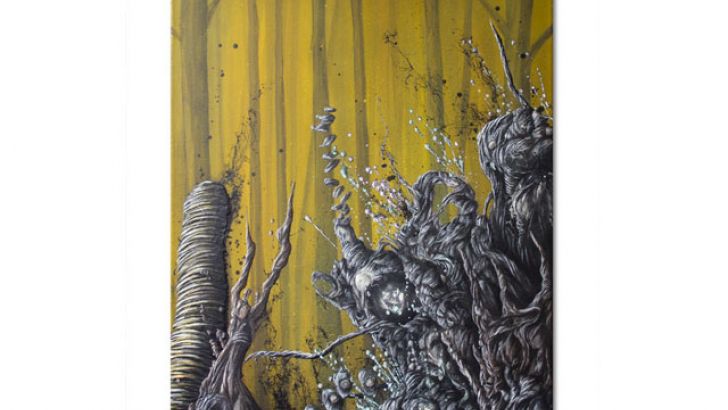 Here's the latest canvas by German artist dust. Dust used acrylic paint and lacquer while creating this 40 X 50 CM canvas he's titled Waldwesen. Something is moving and growing in the forests of dust's world... Visit dust's website to see more of his amazing creations including toys, street art & design.  
Similar posts
Tuesday, May 29, 2018 - 12:27am

The Clutter Gallery is proud to present an amazing group exhibition curated by street artist Chris RWK!  Artists Include:

Tuesday, May 16, 2017 - 10:35pm

kaNO returns to NYC and is making a BIG splash on the Lower East Side!