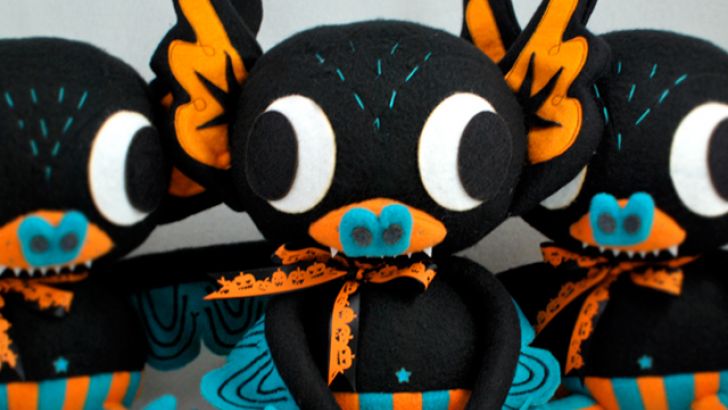 You may have seen some sneak peeks on instagram, but we are super excited to have the exclusive full reveal of Lana Crooks and Gary Ham's collaboration for SDCC 2013!!!
Released at booth #5139, Hermees is a super limited edition designer plush based on the character designed by Gary Ham. Produced in a closed edition of only 5 pieces, he will be available for a bargain price of only $200! Standing at 14" tall with a 17" wingspan, each piece was lovingly hand made by Lana 'The Plushinator' Crooks, in Fleece and Wool with embroidered embellishments and ribbon. Not only that they come with an etched wooden tag, numbered and signed, what more could you ask for?
They are amazing, and very reasonably priced for such a low edition. I expect these will sell out as soon as the doors open, so if you want one to add to your collection, don't hesitate and get there early!! 
Similar posts
Friday, May 26, 2017 - 6:53pm

Five Points Festival happened last weekend and well, we were blown away!

Friday, May 12, 2017 - 9:20am

Clutter Gallery is proud to announce Stitched 2, a group soft sculpture show curated by Lana Crooks and Melissa Sue Stanley!