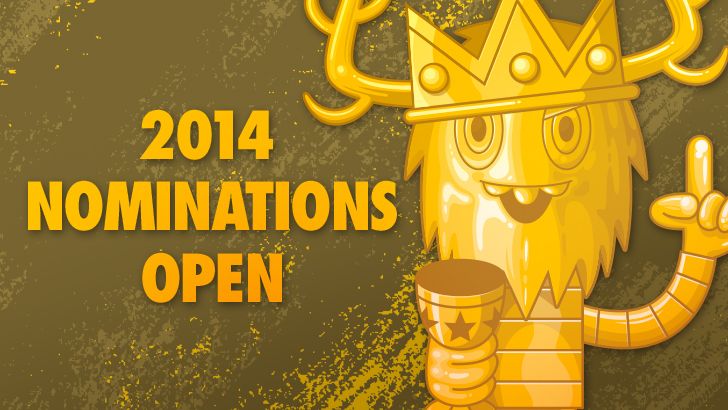 Yes that's right! I know you have been waiting for this year's awards to kick off… so wait no more!! We are looking at you to provide us with your nominations for consideration!!
The DTAs have now launched the nomination period for the 4th annual awards! Running until July 15th, nominations can be submitted through the website designertoyawards.com.
The DTAs are accepting nominations in categories for any releases, artists, or companies that were active from January to December 2013. 
So nominate what you love from 2013!!
The New Designer Toy Awards Structure
So what has changed about the Designer Toy Awards (DTAs) this year to make things better?
Finalists
The biggest change this year is that nominations will not be displayed on the website. All nominations will be reviewed by the DTA's Nomination Committee and, once the nominations are whittled down, the finalists will be published to the site when voting begins.
Nominations
The DTA's will no longer be accepting a colorway or an edition as a new release into any category. All releases must be a completely new figure design, a significant modification to a previous figure (like a new head), or a completely new paint scheme applied (like Dunnys or Androids).
New Categories
Artist of the Year: Fan Choice, Custom of the Year: Fan Choice, and Toy of the Year: Fan Choice — Professionals and fans alike have loved the Fan Favorite award, so why should the fun stop there? Joining the fan voted Best Blog, Best Toy Store, and Best Online Toy Store categories, there will be three Fan Choice versions of awards: Artist of the Year, Custom of the Year, and Toy of the Year (previously Fan Favorite). That's a total of six awards that will be decided strictly by the fans!
Changed Categories
Break-through Artist — To ensure the spirit of Break-through Artist is met, the requirements to be considered for this award have become more strict: not only must the artist have been active and productive in 2013, creating original works and/or designing pieces for production, but they must also not have had a solo gallery exhibition at a notable establishment prior to 2013 or a production Designer Toy release financed by anyone other than themselves (or a crowd-funding service) prior to 2013.
Custom of the Year — Best Customizer has now changed to become Custom of the Year. Judging will now be based by pitting individual customs against one another, not a customizer's body of work in a year as was previoulsy considered.
Removed Categories
While it's always sad to see an award category disappear, sometimes it is necessary to maintain the integrity and direction of the DTA's. These were particularly difficult decisions for the DTA's to make, but ones that will — hopefully — ultimately lead to making the awards more refined.
Best Collection — The DTA's love honoring the people who support the artists and companies involved in the scene, however one of the most difficult awards to gather interest for has been the Best Collection category. As such, it was decided to remove this award for the time being, but who knows what the future may hold.
Best 1/6th Scale — While Best 1/6th Scale honored a specific format that was key during this scene's formative years, recent scale figure releases are already eligible in a variety of categories — Best Vinyl (which encompasses both ABS and PVC pieces), Best Resin, and Best Media Tie-in (for licensed figures) as well as Outstanding Production — thus making this very specific award redundant.
Toy of the Year Nominees?
Like last year, the DTAs will not directly accept nominations into Toy of the Year. All the finalists in Toy of the Year will be the highest voted upon nominees within the following categories: Best Collaboration, Best Media Tie-In, Best Mini Series, Best Plush, Best Resin, Best Sofubi, Best Vinyl, and Outstanding Production. Basically, if it is a toy and it gets tons of love from the Nomination Committee, then it will be a finalist for Toy of the Year!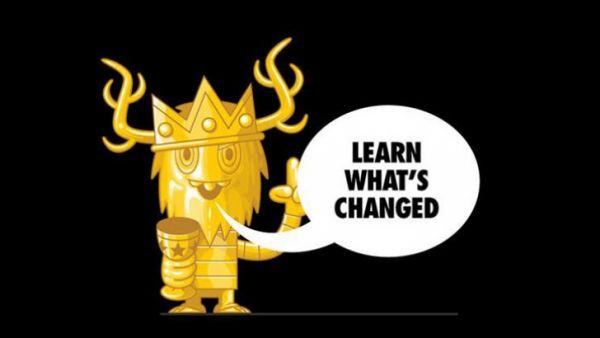 So Get Nominating…
Head on over to the Designer Toy Awards website and please answer our Call For Entries by adding anyone or anything worthy from 2013!
Similar posts
Tuesday, February 13, 2018 - 6:39pm

Nominations are officially open for the 8th annual Designer Toy Awards!