Posted by
marc
April 04, 2016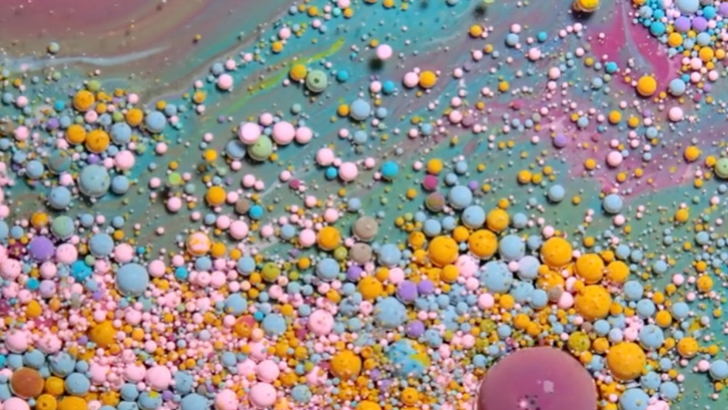 Thomas Blanchard has stepped up the hippie practice of mixing milk, soap, and food coloring to create a psychedelic visualization. This video will make you feel like you're on drugs without even doing drugs. The tiny spheres remind me of Dippin' Dots, so now I'm hungry on top of being zoned out.
Similar posts
Wednesday, July 27, 2016 - 2:08pm

This court transcript from Georgia - which is indeed real - is funny enough on its own.

Friday, February 12, 2016 - 11:55pm

If you needed another reason to own the February colorway of Peter Kato x Clutter Magazine Bedtime Bunnie, other than it being adorable, here's an even cuter reason.