Posted by
marc
April 26, 2016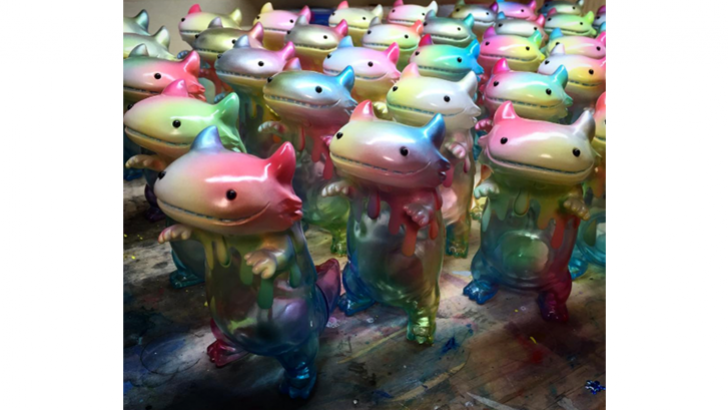 Those colors, though! Shoko Nakazawa is brining a batch of pastel Byrons to the Thailand Toy Expo. These guys feature pastel and metallic sprays on the opaque sofubi and transparent sprays on the transparent sofubi for a very cool stained-glass effect. Hopefully a few of these pop up online since this is one of the coolest colorways of the Byron platform so far!
Check out more Koraters here | See more sofubi here
Similar posts
Tuesday, June 23, 2020 - 4:01pm

Pulled in beautiful bright green Sofubi, the newest release of the Kaaarg is ready to hit your shelves!