Posted by
marc
November 03, 2016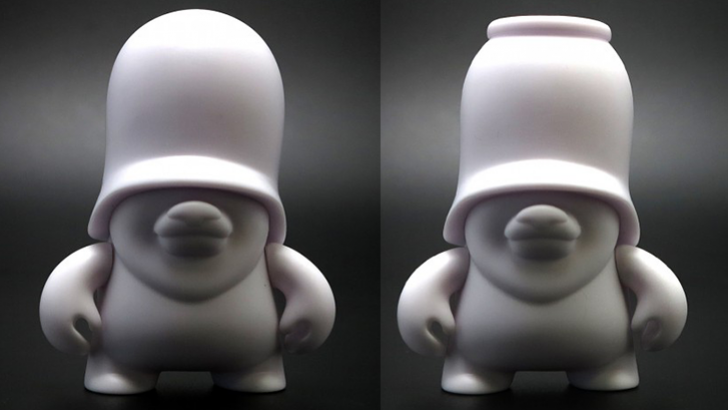 Blast from the past! There have been murmuring (and a few leaked images) of some new Teddy Troops by Flying Fortress and Artoyz. Today we finally got the full reveal of two 3 inch blank Troops. The first is a slightly modified version of the original Teddy Troop while the second features a helmet shaped like a can of spray paint. And that second one packs a little surprise; you can add a spray paint nozzle to the top of it! Judging by the product pages, Flying Fortress and Artoyz have plenty more Teddy Troops in the pipeline. Hopefully this is just a taste of things to come and more brands revitalize platforms that have been retired. Each blank Teddy Troop will cost you €15.90 (about $18). Grab 'em here.
Check out more Teddy Troops here | See more Artoyz here
Similar posts
Saturday, January 23, 2021 - 4:36pm

Clutter has teamed up with NY-based artist Kyle Kirwan to bring you a brand new designer toy platform, The Brick!

Wednesday, August 12, 2020 - 3:07pm

We are so excited to announce the first 3oz Canbot Blind Box Series!  A limited-edition toy mini-series launching through Kickstarter on Thursday, August 13th.