Posted by
marc
November 17, 2016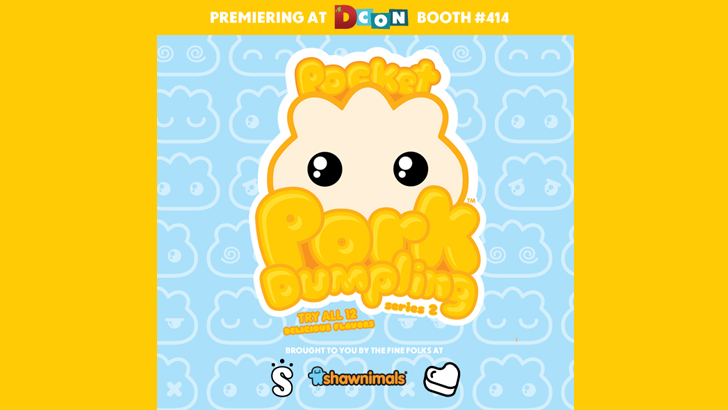 We folks in the Northeast are party poopers when it comes to DCON. It's just so far away! But myplasticheart are making the treck from NYC to the left coast and are bringing plenty of awesome exclusives that you're going to want to pick up. They'll also be premiering Shawnimals' Pocket Pork Series 2, which we'll feature in another post. MPH will be at Booth #414, so check out the toys and merch below, and add them to your list.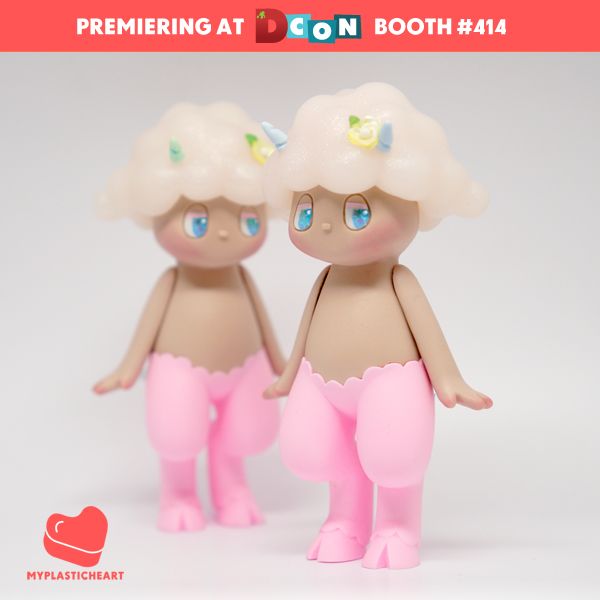 Seulgie is bringing the Satyr love to California. Each handmade figure has a unique color for his horns. They'll be $200 each.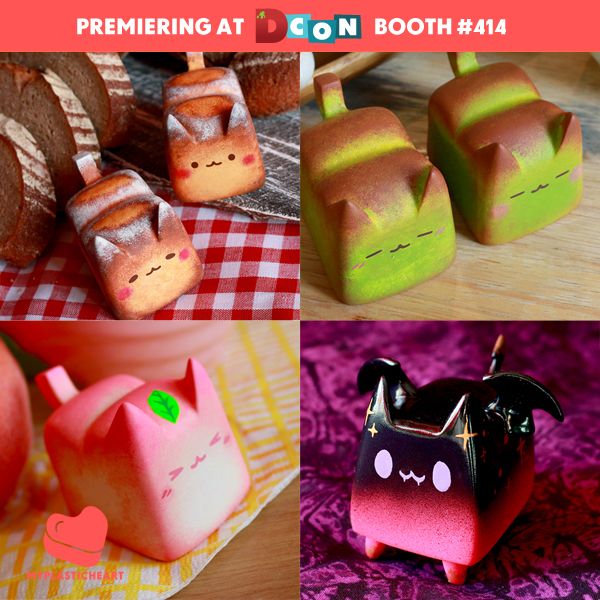 Good luck with this one. Rato Kim's Breadcast sold out almost instantly at NYCC. MPH will be offering four colorways of the breakthrough resin platform, each presumably featuring a variant face. The OG Breadcat will run $58, the Green Tea and Peach ones will be $62, and the new NightmareCat will be $120.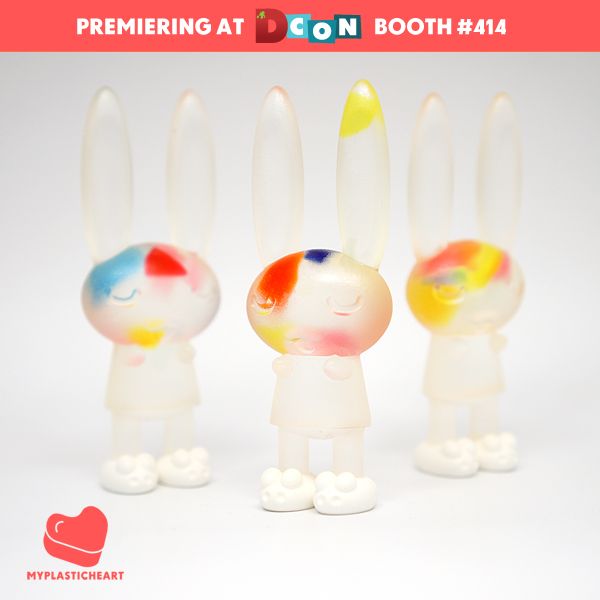 Dawww, these resin Bedtime Bunnies are super cute, and each one is unique thanks to shards of colored resin implanted in each one's head. They're four inches tall and will go for $55 each.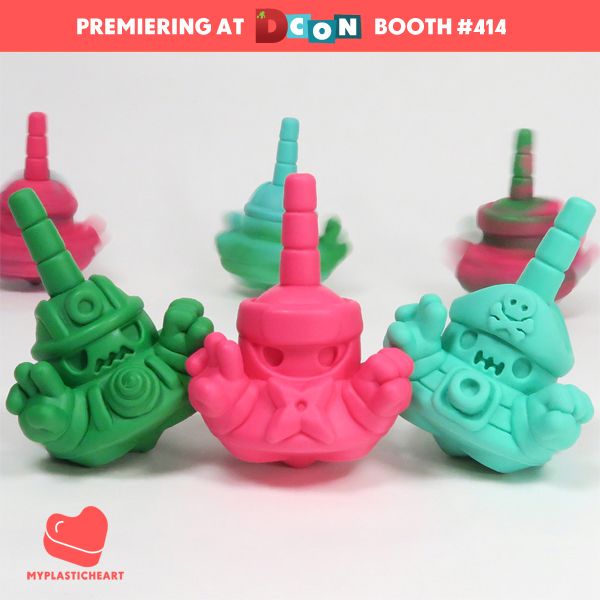 Kyle Kirwan will be selling his glossy white and gold Bloom and Willow pair through Woot Bear's booth at DCON, but he'll also be dropping blindbagged Tumble Tops in three new rose-inspired colorways: pink, green, and teal. These will be just $12 each so you can pick up a bunch.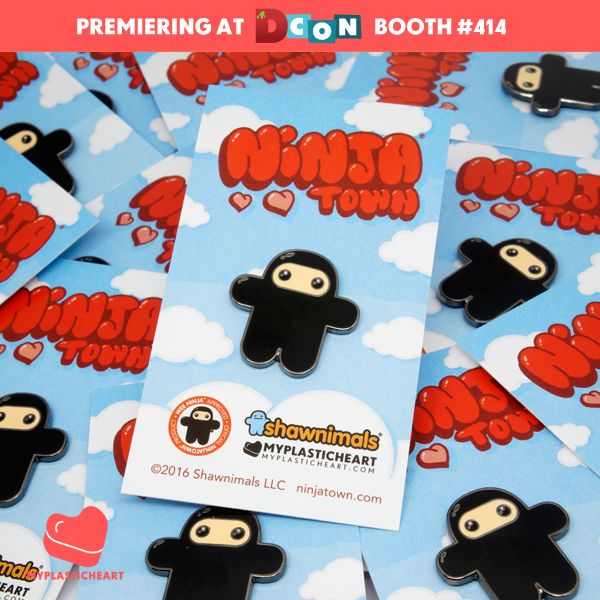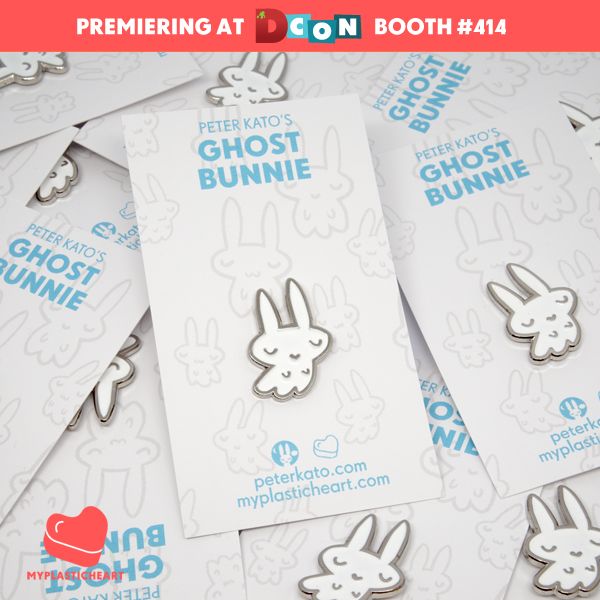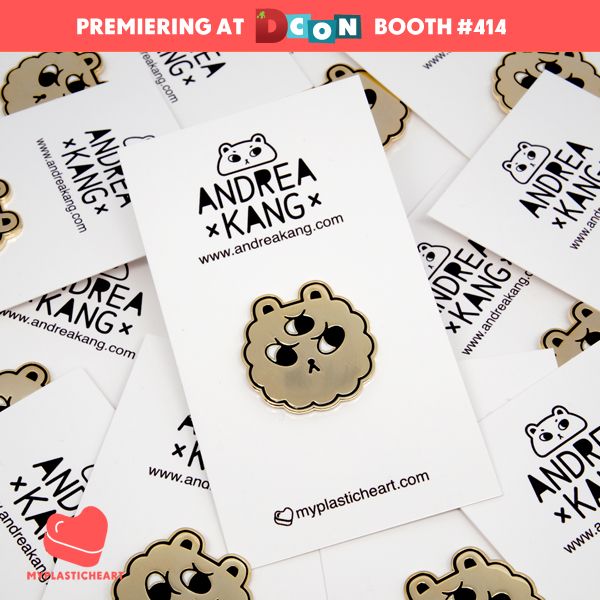 I hope you like pins! MPH will have new enamel pins from Shawnimals, Peter Kato, Andrea Kang, and more, all for just $10 each.
Similar posts
Monday, February 5, 2018 - 8:15am

If you're kicking yourself for missing out on Rato Kim and Discordia Merchandising

Friday, January 5, 2018 - 9:21am

The world needs more Boxcats, and for 2018 Rato Kim and Discordia Merchandising are making it a reality with the DIY Boxcat Kickstarter.