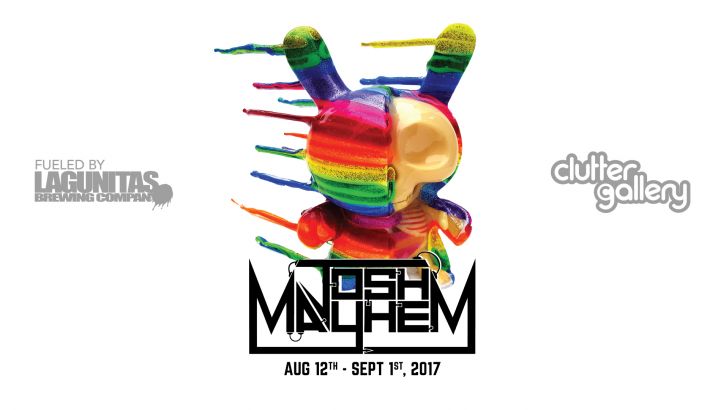 Prepared to be BLOWN AWAY, by West Coast legend Josh Mayhem!
Opening this Saturday, Aug 12th, Clutter Gallery is proud to play host to a show of brand new works from the resin drip master himself! 
Join us from 6 - 9 pm to celebrate the work that has become synonymous with his name and to meet the master creator himself! 
The opening reception will be free to the public, and have free beer provided by our awesome friends at Lagunitas!

Sales will be first offered to our Preview list subscribers. An email will be sent out on Saturday the 12th at 12 (noon) est, with a link to preview and purchase.

To sign up to the list please follow this link:
http://www.cluttermagazine.com/about/gallery-preview-list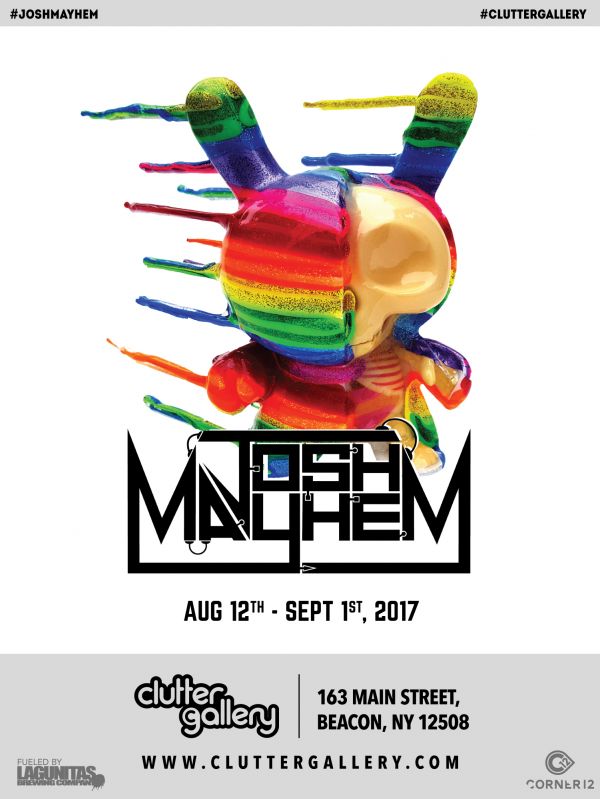 Clutter Gallery
163 Main Street
Beacon, NY
12508
Similar posts
Monday, September 3, 2018 - 10:02pm

The Clutter Gallery is proud to present an amazing solo spectacular from artist duo, Horrible Adorables! 

Monday, September 3, 2018 - 9:50pm

From the farthest reaches of Outer Space, beyond the Gum Gum Galaxy and the Nougat Nebula, lies a planet of Magical Sparkle Glitter. Once a year the inhabitants of the tinsel covered shiny wonder that is Planet Rainbow Sparkle invade the Clutter Gallery.