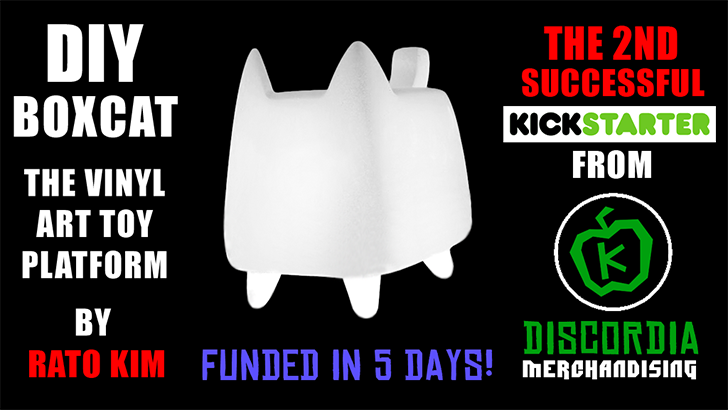 The world needs more Boxcats, and for 2018 Rato Kim and Discordia Merchandising are making it a reality with the DIY Boxcat Kickstarter. The campaign started in December and the demand was so high it was funded in less than a week! But just because they've reached their initial goal doesn't mean people can't still donate.
It's a pretty sweet deal-for $10 you can get your own 5-inch blank Boxcat (yes this DIY is larger than previous Boxcats-VERY big plus!) and the more you donate the greater the rewards will be. This is also where you can get a glow in the dark Boxcat at a special price as well as an exclusive blue colorway (limited to 50 pieces). My favorite deal has to be all three colorways for $35, creatively dubbed the Solstice Sale.
Click here to read more about this campaign and check out all the rewards available. You have up to 9:23PM EST today January 5, 2018, to pledge on this Kickstarter. Help make this world more cuter with this awesome platform. The more the merrier!
Similar posts
Monday, February 5, 2018 - 8:15am

If you're kicking yourself for missing out on Rato Kim and Discordia Merchandising

Friday, February 2, 2018 - 12:38pm

Our good friends at Urban Vinyl Daily, The Bots and 64 Colors (what a trio!!) are entering the final few hours of the Luna a