Posted by
Geoff
October 24, 2007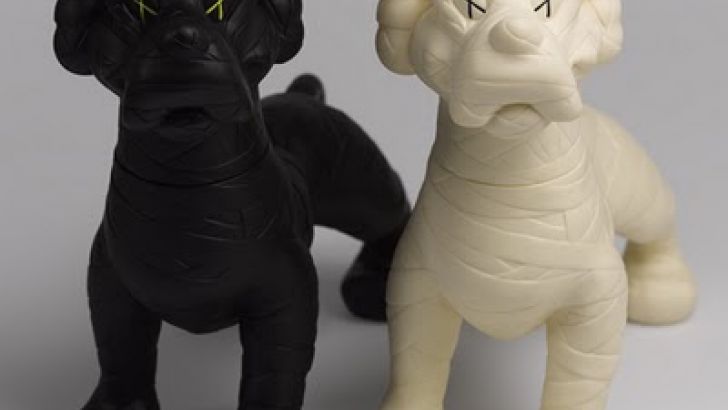 I wasn't going to blog about this but it seems this latest KAWS collab has really split KAWS collectors. Some love the interpretation of the original Zooth (above), while others seem to think its lazy and has managed to surpass the Reas Twins and Cat Bank in the lame stakes.
The idea is sound...mummified zombie dog's do, after all, pretty much rule.
But KAWS fans are a fussy lot. I can see why some think this won't sit well with Companions, Chums and 5YL's but KAWS needs to branch out to other things...maybe they're all desperate for the Astroboy (and who isn't!) or Kimpsons (can't see that happening for ages, if at all).
This is going to be available on kawsone soon.
Similar posts
Wednesday, April 11, 2018 - 11:07pm

Clutter Gallery is proud to bring a unique sales event to our collectors!

Thursday, October 20, 2016 - 2:16pm

It seemed like KAWS was done with vinyl toys, and I don't think this really changes that, personally. But either way, you can snag six "new" Companions from Modern Art Museum of Fort Worth's online shop.