Posted by
Geoff
February 14, 2008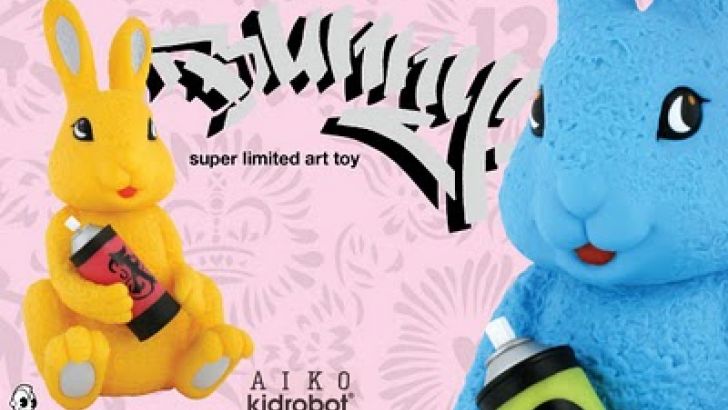 WTF is this supposed to be huh? Aiko (part of Faile) has been doing some really nice stencils with a whole messed up Disney vibe going on. Think Alice in Wonderland but a bit more sinister.
Never one to miss a bandwagon KR have now produced a toy of the character. Only I'm not sure if they ever saw the original because this looks pretty poor. Now i'm sure the pic isn't doing the overall look any favours and maybe, just maybe the subtle textures on the body are being missed. But why does it look like a cross between a retarded Lindt bunny and a shampoo bottle?
Definitely a missed chance to do something unique. But it's super limited so i'm sure will sell to the hypebeasts.
Similar posts
Wednesday, September 5, 2012 - 1:36pm

Prepare yourself for the launch of Amanda Visell's latest "line of junk", the Wood Idols!

Monday, July 30, 2012 - 2:17pm

Artist Rich Pellegrino has created a beautiful representation of Alice from Alice in Wonderland.