Posted by
Geoff
June 30, 2008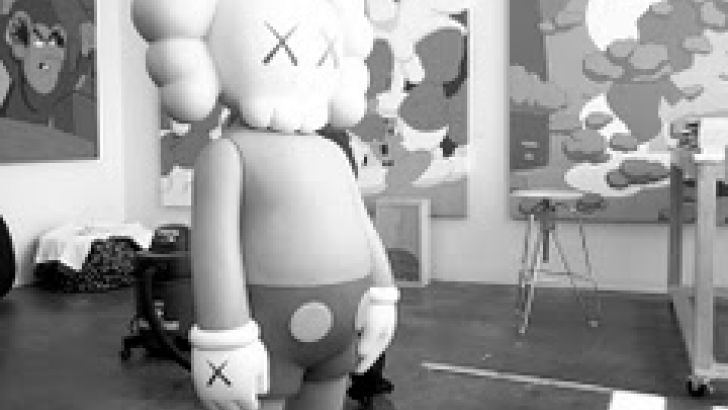 KAWS is at it again, this time collaborating with Chinese artist Yue Min Jun for this new vinyl figure that combines the Accomplice and Companion elements. One slight hitch is that it can only be purchased as part of a set that retails at around $10k. Whole lotta cash but then it is KAWS and it's going to be up being a grail for collectors given its rarity - looks as if there's only 100 sets being produced.
This piece is being shown at Taiwan's gallery space Museum of Tomorrow (MOT) as part of a new show "Art for the Masses" - which assume given the price tags is either ironic, dumb or being lost in translation.
Similar posts
Wednesday, April 11, 2018 - 11:07pm

Clutter Gallery is proud to bring a unique sales event to our collectors!

Thursday, October 20, 2016 - 2:16pm

It seemed like KAWS was done with vinyl toys, and I don't think this really changes that, personally. But either way, you can snag six "new" Companions from Modern Art Museum of Fort Worth's online shop.