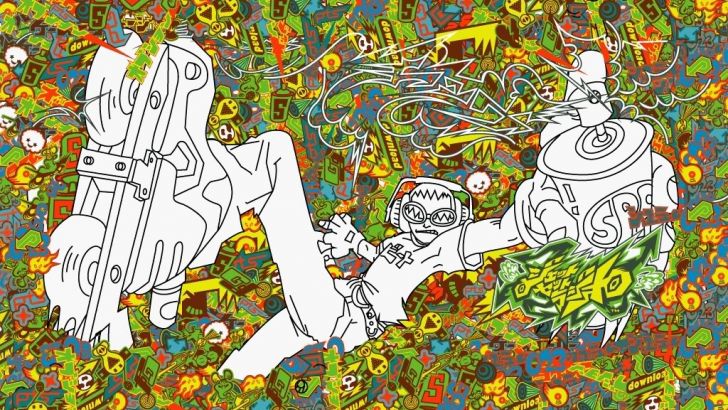 Jet Set Radio (originally Jet Grind Radio in North America) for Dreamcast was never a blockbuster hit, but it gained a sizeable cult audience for its one-of-a-kind blend of graffiti art, street culture, hip-hop, and rollerblading, not to mention its pioneering cel-shaded look that soon spread to countless other games and genres. Come this summer, a dozen years after its 2000 debut, the game will return in a remastered version for Xbox 360, PlayStation 3, and PC.
Set to be released as a downloadable game for Xbox Live Arcade, PlayStation Network, and PC digital distribution services, Jet Set Radio will be upgraded to run in high definition on all three platforms, and will serve up the same tale of hero Beat and his tagging crew, who battle rival gangs and the oppressive police to express themselves in futuristic Shibuya, Tokyo.
It's unclear whether the beloved soundtrack will be affected, as older titles being re-released often have difficult rights issues to untangle -- and that's sure to be a sticking point for fans. The new version will feature one notable tweak, however. Sega announced plans today to hold a contest in which fans can submit original graffiti designs to be considered as one of 18 new pieces added into the game. The publisher will be giving out prize packages to winners including a solar-powered Bluetooth sound system, digital copies of the game, a hoodie, and a beverage shaker that resembles a spraypaint can.
Similar posts
Wednesday, September 14, 2016 - 4:22pm

Sonic Mania, while horribly titled, is probably my most anticipated game of 2017.

Monday, August 29, 2016 - 1:35pm

Japanese clothing company are giving vintage game fans something to get excited about during Tokyo Game Show next month.