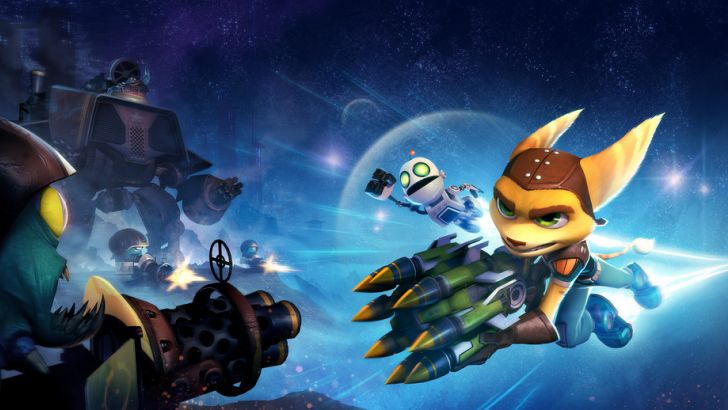 In addition to the previously revealed The Ratchet & Clank Collection, which collects the first three beloved PlayStation 2 series entries on a single PlayStation 3 retail disc, Sony and Insomniac Games announced today that a brand new traditional Ratchet & Clank game will be released as a PlayStation Network download.
Titled Ratchet & Clank: Full Frontal Assault, the "fun-sized" game will utilize the series-standard third-person camera, and will feature familiar weapons and gameplay, along with new online functionality. Full Frontal Assault follows last year's Ratchet & Clank: All 4 One, which embraced a gameplay-altering co-op approach with mixed results, so this new entry seems to be a conciliatory effort for fans who longed for a traditional series experience.
Only the above concept art and logo have been released, but it's likely that we'll hear more about the game at next week's E3 expo in Los Angeles.
Similar posts
Wednesday, February 3, 2016 - 11:37am

Trainers, it's been 20 years since Professor Oak gave us our first starter Pokémon.

Tuesday, November 26, 2013 - 3:29pm

Klei Entertainment, the developers behind the hit video game Don't Starve, have teamed up with award-winning toy designer Erick Scarecrow to create not only a plush replica of one

Wednesday, June 12, 2013 - 5:51pm

The highlight of last years E3 was the yet to be released Watch Dogs from Ubisoft. This year Ubisoft did it again with Tom Clancy's: The Division, a post apocalyptic(ish) open world role play game where you roam a significantly different and terrifying New York City.