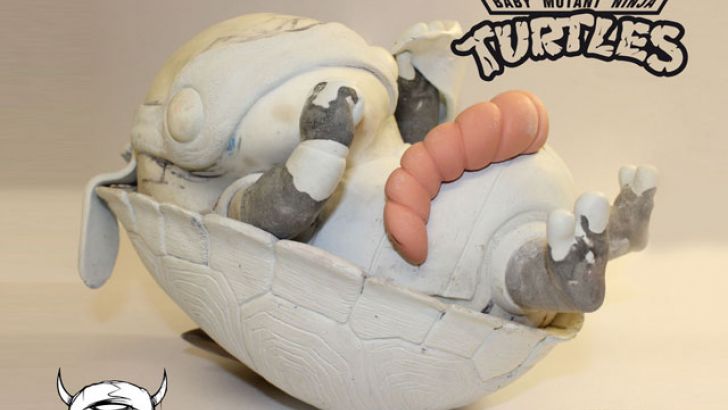 Chris Alexander of Creo Design has sent us some work-in-progress pictures of his custom Giant Monster Embryo for ToyCon UK. Having sculpted and produced the Giant Embyo for Taylored Curiosities, you'd think that customizing one would be an easy task for Chris but that wasn't the case. Chris stated that customizing the 6" x 8" solid resin figure "proved to be a massive challenge" but after experimenting with several ideas he created Cowababa; a nod to the Teenage Mutant Ninja Turtles. Inspired by the TMNT remake & Penny Taylor,s (of Taylored Curiosities) turtle Alfred, Chris found that TMNT was the perfect platform to base his custom on. Chris isn't sure which TMNT the Giant Monster Embryo will be but as of now he's leaning towards his favorite; Michelangelo. The figure is 100% hand sculpted and made with resin & Epoxy Putty. I can't wait to see the finished product! 
Similar posts
Thursday, October 17, 2019 - 10:23am

Yamaraja is the latest super detailed creation from the dark and twisted mind of American Gross.

Sunday, September 29, 2019 - 1:44am

From the twisted imagination of Japan's own Tokyo Jesus comes the Oni-Tayū (太夫) -  a high ranking Oiran with a dark secret.