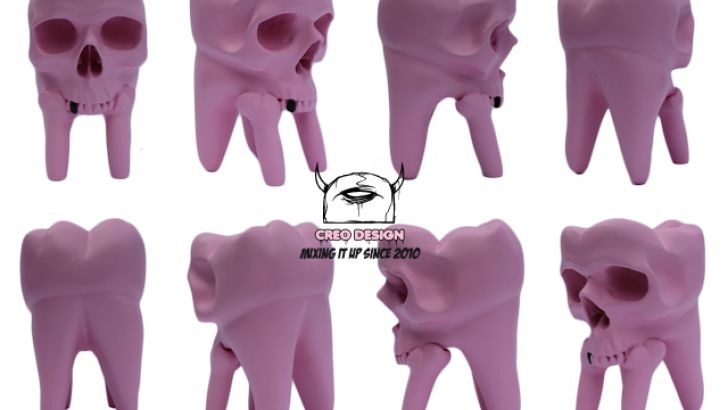 Check out this awesome new figure 100% designed and produced by Creo Design.  Standing 7''H x 7''W x 5''D, it is made from solid Creo Design resin and it weighs a hefty 1.5kg each. Buy one of these figures and you get the change to choose from over 250 colors for the body and 40 colors for the tooth! Not only that you get to choose if you want a gloss or matt finish!! Customize it how you want! Also for 1 month you get free international shipping.
Due for release on August 9th at 12pm (GMT) orders end on September 9th at 12pm (GMT), After which shipping charges will occur and the price will increase from $160 to $195.
Each tooth decay is made to order so they will take 2 weeks from the date of order to the date of ship.
Similar posts
Tuesday, January 28, 2014 - 3:30pm

Ok, so… basically what Mark Gmehling and Creo Design (Chris Alexander) collaborated on is just plain awesome!

Monday, May 6, 2013 - 4:35pm

 Alto & Creo Design have a lot planned for the summer of 2013! Octovox will be crawling out of the water to give you the finger & blast music out of the back of his head.