Posted by
Ficinus
February 04, 2014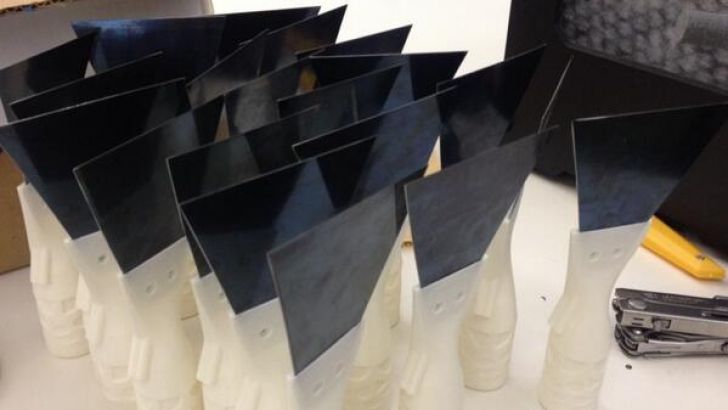 Christopher LoBello is so dedicated to this project, his Kickstarter profile picture is a selfie he took in the reflection of the very product he created. This simple yet inovative tool could change the lives of  DIY 3D printing nerds all over the globe. It can both smooth and scrape, looking damn fine while it does it. Their genius technique of loading a felt tipped marker with acetone to smooth and bond ABS plastic is combined with a much needed scraper tool.
 For 3D printer entusiasts it makes 100% sense, for others it may seem like some dominatrix hardcore multi-use dildo of pain.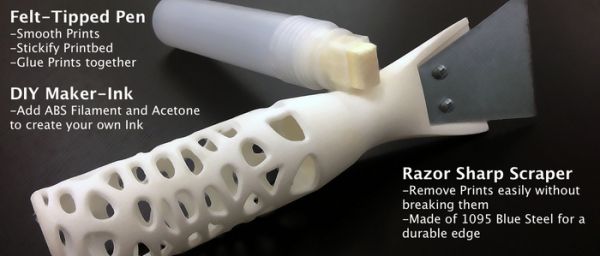 Here is the MakeEraser at work on this 3D printed frog. See the difference?!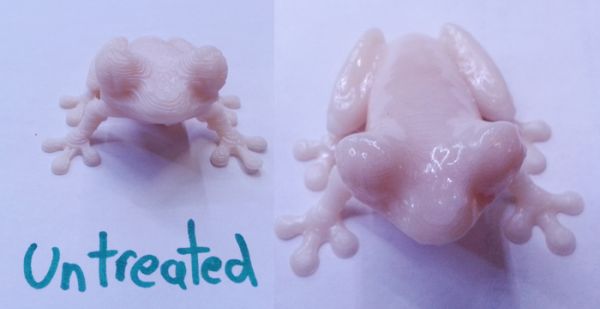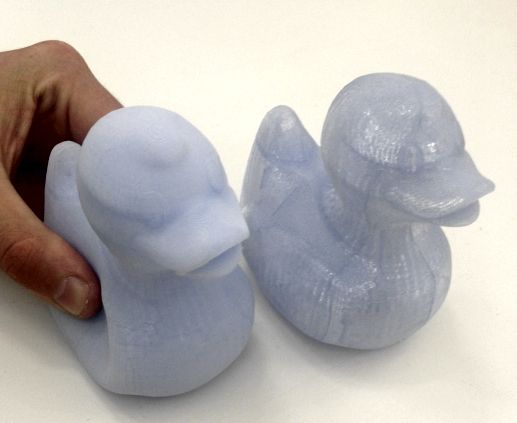 They have also whipped up a magic potion in the lab called MakeElastic, a mysterious solution that can render normally rock hard PLA plastic as squishy as a rubber duck. (As the picture above displays quite literally)
The Kickstarter page is already at $19,153 and their goal is $10,000. With 279 backers and 8 days to go, I simply can't see this project go unfunded.
Similar posts
Monday, February 5, 2018 - 8:15am

If you're kicking yourself for missing out on Rato Kim and Discordia Merchandising

Friday, February 2, 2018 - 12:38pm

Our good friends at Urban Vinyl Daily, The Bots and 64 Colors (what a trio!!) are entering the final few hours of the Luna a