Posted by
marc
January 26, 2016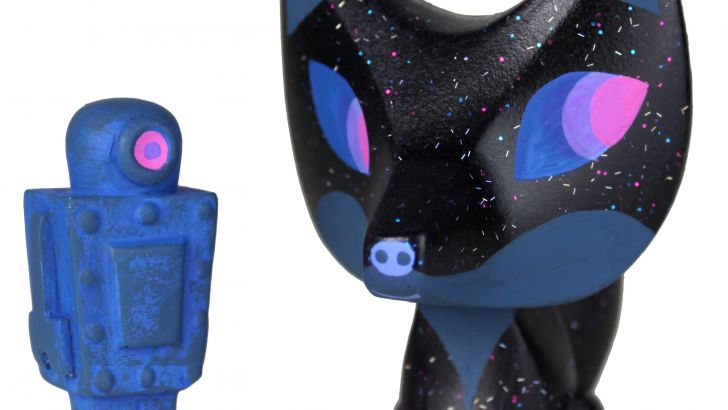 I'm certainly not beginning to doubt the Switcheroo duo's commitment to Sparkle Motion. These two new resin sets have enough glitter to fill Tobias Fünke's headshot mailer. First up is Cosmos Fox and Robot, a deep blue take on on the original sculpts. Limited to 15 editions, these will run $90. Joining them is Night Owl Howl and Boombox. This is the third version of this set and is my favorite colorway so far thanks to - yup - all that glitter. This set is also limited to 15 pieces and will cost $80. Both are available right now right here.
Similar posts
Thursday, October 17, 2019 - 10:23am

Yamaraja is the latest super detailed creation from the dark and twisted mind of American Gross.

Sunday, September 29, 2019 - 1:44am

From the twisted imagination of Japan's own Tokyo Jesus comes the Oni-Tayū (太夫) -  a high ranking Oiran with a dark secret.