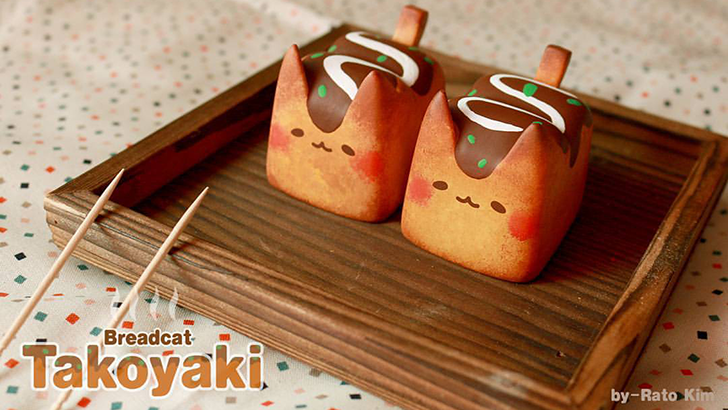 Rato Kim is getting ready to serve up new variants of Breadcat! The latest "flavor" is Takoyaki Cat, based on the popular Japanese street snack, and looks just as edible as all previous Breadcat releases. Each piece is hand-painted with the Takoyaki toppings of Worcester sauce, mayonaise, and green onions. Just looking at them is making me hungry!
There's not much information about when Takoyaki Cat will be released but we'll be on the lookout. In the meantime, you can still grab a Breadcat in Kim's Etsy store!
Similar posts
Monday, February 5, 2018 - 8:15am

If you're kicking yourself for missing out on Rato Kim and Discordia Merchandising

Friday, January 5, 2018 - 9:21am

The world needs more Boxcats, and for 2018 Rato Kim and Discordia Merchandising are making it a reality with the DIY Boxcat Kickstarter.