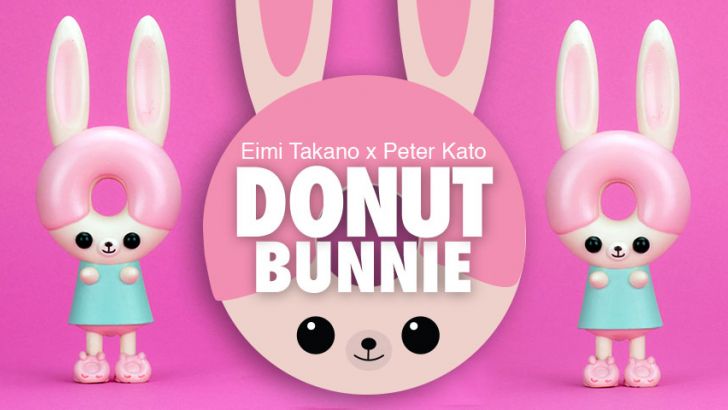 Half Donut, Half Bunny... Completely Cute!
We are so excited to present the first release of an amazing collaboration between the Masters of Kawaii - Eimi Takano (Japan) and Peter Kato (New York)! 

Using Kato's iconic Bedtime Bunnie design, Takano has transformed the well-known and loved character into her signature donut style.

Standing at 6" tall, these adorable bunnies are cast in resin and hand-painted in New York by Clutter Studios!
The Donut Bunny OG Colorway is limited to just 25 pieces worldwide.

Priced at $95 apiece, they will be hopping into the world, on Friday, April 27th, at 12pm (noon) EST on our shop here.
Similar posts
Tuesday, June 6, 2017 - 1:48pm

Clutter Gallery is excited to announce "Yokai!" A group exhibition featuring Tokyo Jesus, Eimi Takano, & Octoplum! 

Wednesday, February 8, 2017 - 9:59am

Last week I made a quick trip to PIQ Grand Central for Peter Kato's Sugar Rush Bedtime release, emphasize on the quick part as by the time I got to the store the official signing had ended.