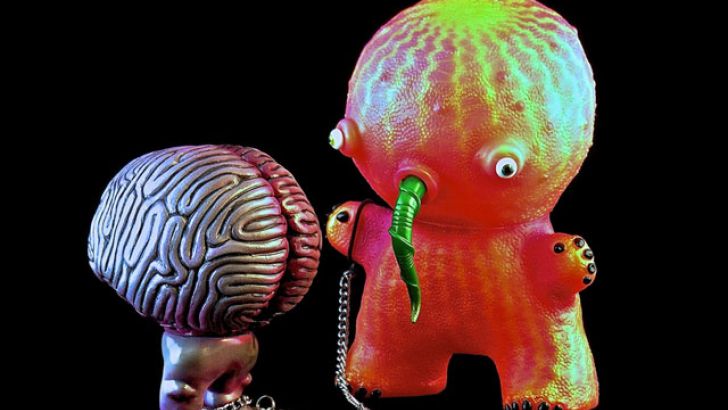 Plaseebo & Rampage Toys will drop Rampage Night Gamer and Brain Pet set this Saturday, April 6th! This hand painted set is comprised of a 7" Night Gamer and his 4.5" Brain Pet. The Brain Pet is particularly interesting because it's an awesome little mash-up, using Rampage's Ugly Unicorn's legs and Plaseebo's Brain sculpt. Plaseebo used cool metallics, masking and neons on the awesome orange vinyl Night Gamer. I love Night Gamer's black nail polish. The set includes a handmade chain leash that can be removed or attached to the Brain Pet with an elastic strap for Night Gamer to hold. Night Gamer is a conscientious pet owner who minds local leash laws. Rampage Night Gamer and Brain Pet is limited to just 5 sets! Retailing for $400 per set, each set comes signed and numbered by Jon Malmstedt of Rampage Toys. Remember, Rampage Night Gamer and Brain Pet will be available April 6th in Plaseebo's webshop! 
Similar posts
Saturday, January 23, 2021 - 4:36pm

Clutter has teamed up with NY-based artist Kyle Kirwan to bring you a brand new designer toy platform, The Brick!

Wednesday, August 12, 2020 - 3:07pm

We are so excited to announce the first 3oz Canbot Blind Box Series!  A limited-edition toy mini-series launching through Kickstarter on Thursday, August 13th.