Posted by
marc
June 20, 2016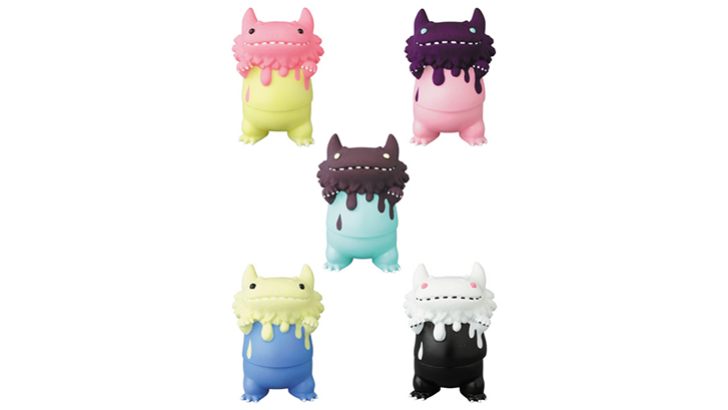 Heyo! We crossed our fingers to get some Baby Rangeron figures from V.A.G. Series 7 over to the West and here they are. But they're going fast! myplasticheart has 'em for $8 but only the pink / yellow and purple / pink colorways are left in stock. Rotofugi has 'em for $8 too, and they're randomly assorted. So you can either play vinyl roulette or go with one of the more meh colorways. Personally, I went for two randoms from Rotofugi.
Check out more Koraters here | See more V.A.G. here
Similar posts
Saturday, January 23, 2021 - 4:36pm

Clutter has teamed up with NY-based artist Kyle Kirwan to bring you a brand new designer toy platform, The Brick!

Wednesday, August 12, 2020 - 3:07pm

We are so excited to announce the first 3oz Canbot Blind Box Series!  A limited-edition toy mini-series launching through Kickstarter on Thursday, August 13th.