Posted by
marc
September 09, 2016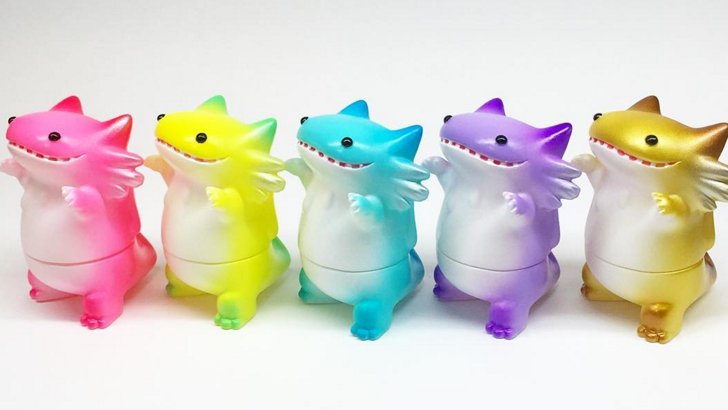 Yup, just put me down for the whole set. Shoko Nakazawa just shared a close-up of the five new colorways of her Baby Byron figure for VAG Series 8. Super vibrant pink, yellow, blue, purple, and gold are all sprayed onto the white base figure, leaving the tubby belly white. The colors really lend themselves to the cute character and there isn't a dud in the lineup. They're hitting gachapon machines this month and will likely be available through specialty shops stateside soon thereafter.
Check out more Koraters here | See more Medicom here
Similar posts
Wednesday, November 9, 2016 - 1:39pm

The ninth installment of Medicom's Vinyl Artist Gacha series is getting contributions from both Shoko Nakazawa and Konatsu!

Wednesday, November 9, 2016 - 1:03pm

A questionable choice was made overnight. Lots of people aren't feeling too great. Here are some hand-picked toys that are so cute they're sure to perk you up, even for just a minute.